The Lantern Festival is just around the corner. In "Granny Yuanxiao", a famous store of yuanxiao (or glutinous rice ball) in Nanjing, the sales are booming with 30,000 yuanxiao sold in one day and a queue of more than 200 people.
Based on traditional flavor of black sesame, five other ingredients were added to adapt to modern people's flavor. The ingredients are namely sweet-scented osmanthus, sugar, pine nuts, shelled melon seeds and two different pickled plums.
With only 12 yuan ($1.92), one can buy a package containing 20 yuanxiao. According to the shop owner, 1,500 packages of yuanxiao were sold in a single day.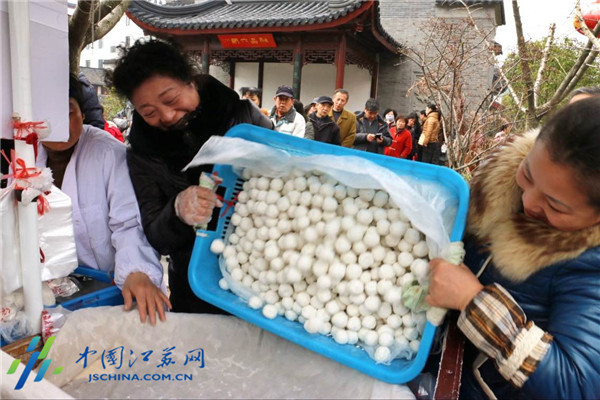 Freshly-made yuanxiao were put on sale.
The small stand is crowded with customers.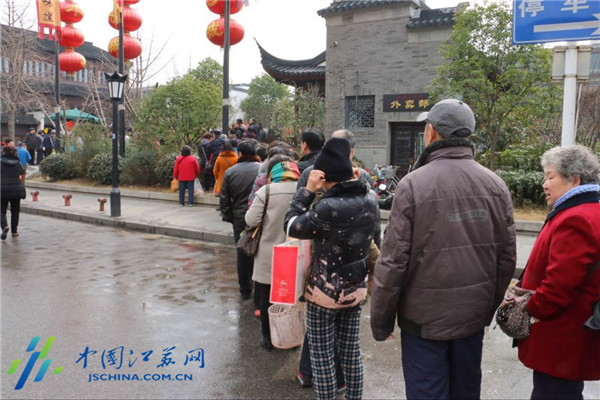 People queue for Granny Yuanxiao.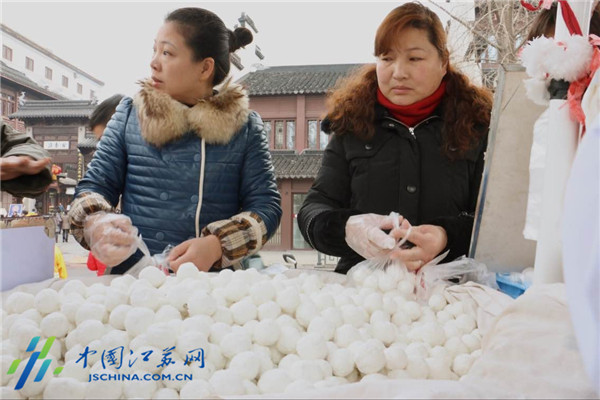 Staff are busy packing yuanxiao.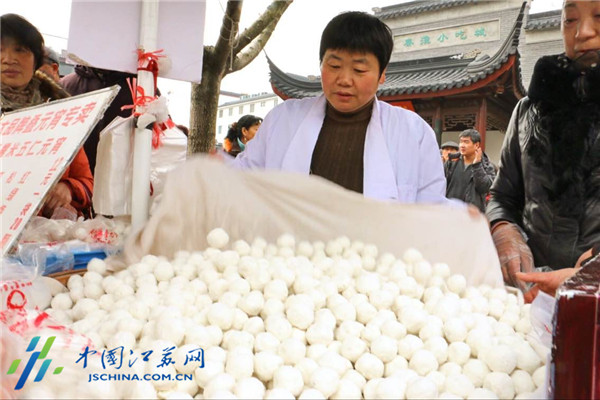 Freshly-made yuanxiao were put on sale.