Liuzuo Drum, known as the "No 1 drum in Nanjing", is scheduled for a performance in Wenyuan Square of Nanjing Museum on March 5, the Lantern Festival day.
Traditional folk performances including Liuzuo Drum Happy World, lion and dragon dance, hand lantern dance Yiwanggai were on the playbill for Lantern Festival celebration released by the Intangible Cultural Heritage Hall of Nanjing Museum on Feb 27.
Liuzuo Drum has historical significance in terms of military style and folk custom. The Liuzuo blowing and percussion music was put on the list of first batch of intangible cultural heritages in Jiangsu province by the People's Government of Jiangsu Province in 2007.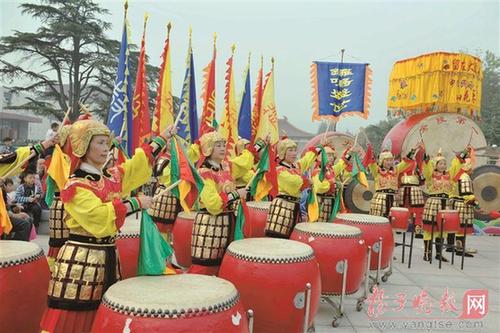 Liuzuo Drum, known as the "No 1 drum in Nanjing",to be on performance in Nanjing Museum at Lantern Festival March 5.[Photo/Yangtse.com]