People from many different countries such as Britain, Australia and South Africa enjoyed the Spring Festival with locals in their second home, Nantong, east China's Jiangsu province.
Not only did those foreign nationals make traditional Chinese New Year food such as Tangyuan, sweet rice powder balls, and dumplings, but also wrote festival couplets and gave out 'hongbao', or red envelopes packed with money to family and friends.
Angus Silverstone, an English teacher at Jiangsu College of Engineering and Technology, who said that he had fallen in love with his Chinese wife Li Si at first sight when he first saw her wearing traditional Chinese 'qipao' dress, celebrated the New Year in style.
Meanwhile, Makaylyn, 10, and Ethan, 8, the children of the Petersons who live in Nantong, were happy to receive their red envelopes in Chinese New Year style.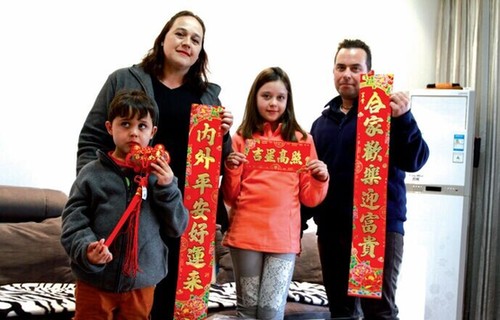 Jillian Peterson, a teacher at Nantong International School, celebrates Spring Festival with her family in their home in the coastal city. [Photo by Wu Xiaopei/For China Daily]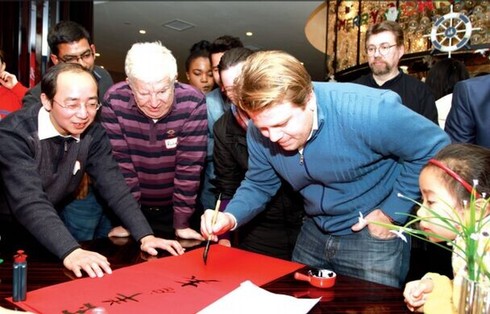 An expat working in Nantong learns how to write Spring Festival couplets. The foreign community celebrate the traditional Chinese event with locals. [Photo by Chen Wei/For China Daily]