Chengdu selects orchid fairy in ancient town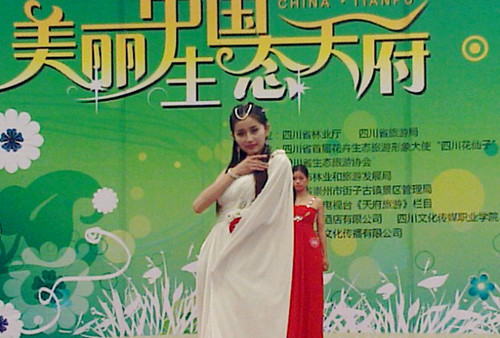 A beauty competition chooses a winner on April 3 in Jiezi township of Chengdu, capital city of Sichuan province. [Photo provided to China Daily]
A beauty competition, known as "the orchid fairy election", is part of the first Flowers (Fruits) Eco-Tourism Festival in Sichuan.
Chen Yan, a university student from Chengdu, won the honor of "orchid fairy".
Jiezi township is an ancient town at the edge of Chengdu's plain and the foot of Qingcheng Mountain. The 1,000-year-old town is famous for various kinds of orchids, which are currently in full bloom.