Stressed property agents have been racking their brains to find new ways of attracting prospective buyers amid a sluggish housing market.
Home prices fell last month from July in 68 of 70 cities tracked by the government, the most since Jan 2011.
Life-size sculptures of celebrities and fictional movie characters are the latest gimmicks being used to catch the eye of potential customers at an apartment complex in Luoyang, Central China's Henan province.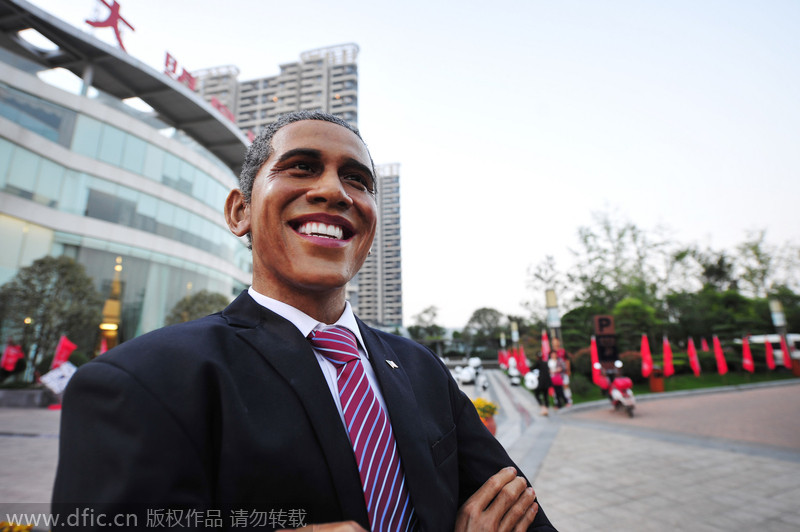 A sculpture of US President Barack Obama stands in front of the compound in Luoyang, Central China's Henan province, Sept 24, 2014. [Photo/IC]