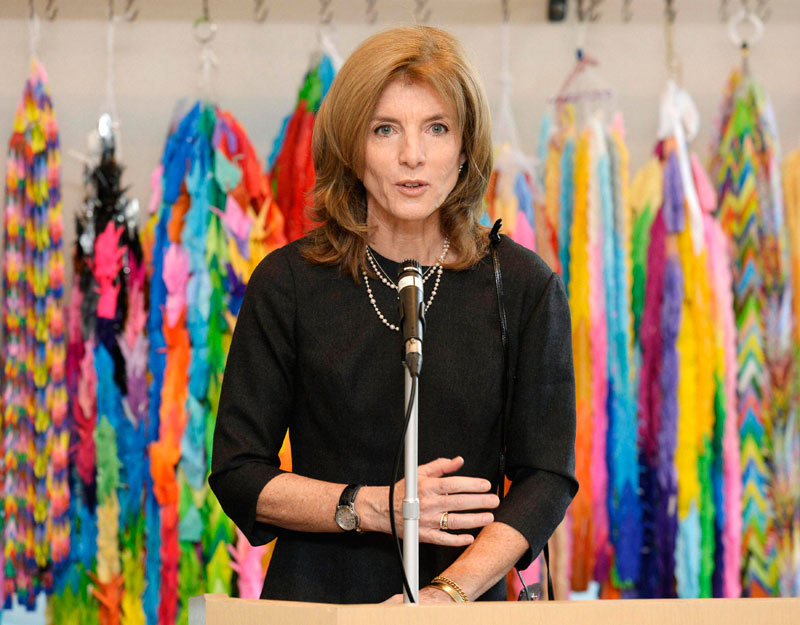 US Ambassador to Japan Caroline Kennedy speaks after writing her condolences in a book at the Nagasaki Atomic Bomb Museum in Nagasaki, western Japan, in this photo taken by Kyodo Dec 10, 2013. [Photo/Agencies]
TOKYO - US Ambassador to Japan Caroline Kennedy on Tuesday made first visit since she took office to Nagasaki, a city hit by a US atomic bomb on August 9, 1945, local media reported.
After visiting the Nagasaki Atomic Bomb Museum, Kennedy said she was deeply moved and would like to support the activities of atomic bomb victims as much as possible.
According to Hideo Tsuchiyama, 88, one of the atomic bomb survivors and a former president of Nagasaki University, Kennedy talked with three victims besides him and expressed her willing to increase efforts toward nuclear disarmament.
Later, the ambassador offered flowers in front of a statue at the city's Peace Park. After visiting Nagasaki, Kennedy is scheduled to visit an American military base and northeastern cities devastated by the March 2011 earthquake and tsunami later this month.