Rent a Santa Claus for Christmas?
Updated: 2013-12-01 07:36
(Agencies)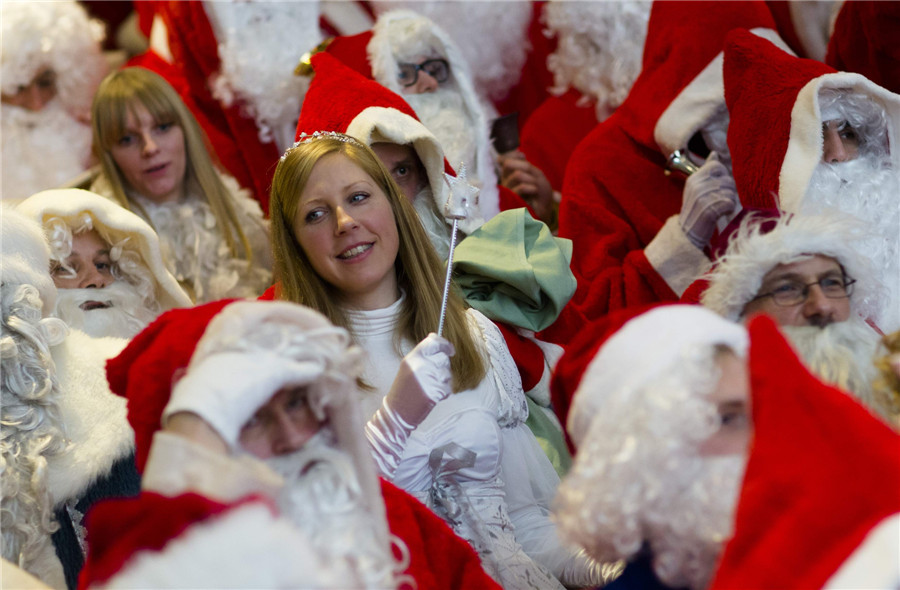 People dressed in Santa Claus and Christmas fairy costumes pose for a group picture during an annual meeting of participants of a university rent-a-Santa Claus service in Berlin November 30, 2013. Some 100 people in Santa Claus and fairy costumes met on Saturday in Berlin for a general meeting to launch the annual Student Union charitable Santa Claus rental campaign. [Photo/Agencies]
...