Huawei takes bite out of Apple's sales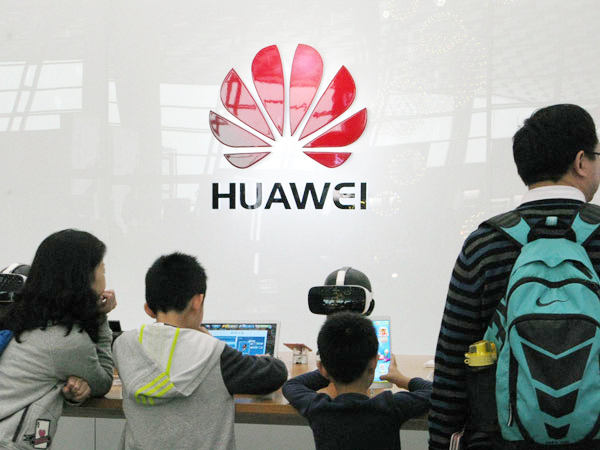 The logo of Huawei is seen at a store in Shenzhen, Guangdong province, Jan 19, 2017. [Photo/VCG]
Chinese tech giant Huawei Technologies Co has surpassed Apple Inc for the first time as the world's second-largest smartphone vendor in June and July, a new report said.
According to the latest research by consultancy Counterpoint Research, Huawei has overtaken Apple in global smartphone sales consistently in June and July. With August sales looking strong for the Chinese vendor, a hat-trick for Huawei could be on the cards.
Peter Richardson, research director at Counterpoint, said this is a significant milestone for Huawei, the largest Chinese smartphone brand with a growing global presence. It speaks volumes for this primarily network infrastructure vendor on how far it has grown in the consumer mobile handset space in the last three to four years.
The research firm did not share detailed numbers and only offered a graph indicating that in June, Huawei accounted for around 11 percent of global smartphone sales, up from around 10 percent in May. In contrast, Apple's share dropped to around 9 percent from about 13 percent in the same period.
According to Richardson, Huawei's expanding market share can be attributed to its consistent investment in research and development, and aggressive marketing and sales channel expansion.
"But this streak could be temporary, considering the annual iPhone refresh is just around the corner," he said. Apple is set to unveil its 10th-anniversary iPhone next week.
Richardson also said a weak presence in the South Asian, Indian and North American markets limits Huawei's potential in the near-to mid-term to take a sustainable second place position behind Samsung Electronics Corp.