Jiangsu's move, one to take note of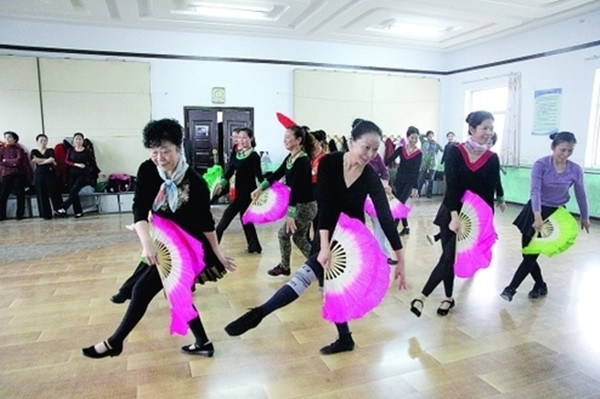 Senior citizens practice dancing for the third China Specialty Products Fair in Binhu district, Sanmenxia, Central China's Henan province, on Oct 29. [Photo by Niu Fujiang and Niu Yiqing/smx.gov.cn]
MANY CITIES in East China's Jiangsu province have adopted a policy that allows people older than 50 years old to apply for special cards that enables them to use karaoke venues at discounted prices. Hbnews.cn comments:
Some have questioned why those over 50 should enjoy such discounts. However, as some karaoke operators explain, the entertainment places used to be popular with younger consumers, but recently they have been losing their appeal to these traditional users. Besides, a majority of young consumers visit karaoke places at night, so attracting senior citizens during the day could help the karaoke operators make more money.
The new policy of Jiangsu offers some food for thought. There have long been reports about conflicts between young people and elderly square dancers who have monopolized a public space. Offering new sources of entertainment to the elderly can reduce the frequency of such conflicts.
All parties benefit from the new policy. The Karaoke venues make more money, senior citizens enjoy a wider variety of leisure activities, while young people can utilize the public spaces free of square dancers.
It is estimated that 17 percent of all citizens in our society will be aged 60 or above by the year 2020. In such an aging society, it will be a big challenge to meet senior citizens' needs. Maybe we need more such policies, so that elderly residents can enjoy a better quality of life.