How will clean development be financed?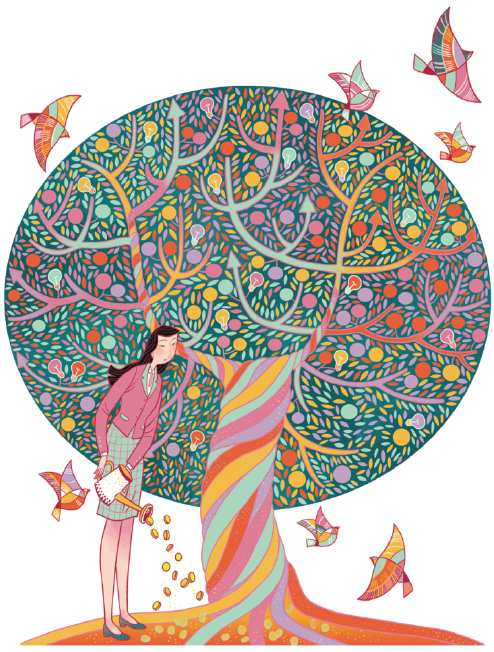 LI MIN/CHINA DAILY
Like most other populous emerging markets working on long-term solutions for sustainable development, China has been trying hard to adopt strategies that can achieve multiple objectives. These include shifting to an energy use pattern that relies more on renewable sources of energy rather than fossil fuels, reduces industrial and household pollution, and protects natural resources.
China has achieved phenomenal economic growth over the last four decades, and it is now the world's second-largest economy. However, this success has come at a heavy cost to the country's ecology and its environment. As China tries to address this damage, the biggest challenge it faces is transitioning to a development path that ensures economic growth with environmental sustainability.
This is a significant challenge, as can be seen from renewable energy. Coal remains the major source of electricity in China. Apart from producing thermal power, coal is also used in several parts of China, particularly northern China, for heating purposes during the winter. The result of the extensive use of coal has been accumulation of enormous stock of carbon in the atmosphere. China now plans to generate most of its electricity from renewable energy sources. It plans to have the capacity to produce 200 gigawatts of electricity from solar power and 250 GW of electricity from wind power by 2020.
The shift from fossil fuels to renewable energy is an extremely important and necessary move. But such a move requires the financing of new solar and wind plants, cracking down on the use of coal in the future production of electricity and encouraging consumers to shift to clean fuel. Large investments in solar and wind energy are being obtained through higher surcharges on electricity bills. The necessity of the obvious increase in household expenditures on energy must be explained to households.
Nevertheless, it will still take several years for solar and wind energy to produce as much electricity as thermal power does.
The challenge for local governments is to ensure the availability of finance for renewable energy projects so that the amount of solar and wind generated electricity increases, while at the same time ensuring household expenditures do not become exorbitant. Obtaining finance for a clean environment and green growth is a huge challenge that China and other developing countries face. The problem arises from the fact that solar and wind energy projects take a long time to become operational and earn revenues. Even after they begin earning revenues, it takes years before they recover their initial investments and start making profits. This long delay in obtaining profits means only a few private investors are willing to invest in these projects. Investments in renewable energy must come from investors who have enough funds to bear losses on their investments for several years.
The 19th National Congress of the Communist Party of China will no doubt reflect on the importance of implementing policies and actions that enable China to pursue green development. As part of this, it is necessary to determine how finance can be directed to green projects. This is going to be a serious issue given that the debt held by local governments and the corporate sector in China has become very high. The government has been concerned over the rising public debt and is working hard to control its further growth. It will be very interesting to see how the national congress reflects on ways that can see more investments flowing into clean energy and environment protection projects while not increasing the debt burdens of provinces and companies.
The steps taken by China in this regard will offer lessons for several other countries that are suffering similar difficulties.
The author is senior research fellow and research lead (trade and economic policy) at the Institute of South Asian Studies at the National University of Singapore.