Discovering Dalian, Northeast China's thriving port city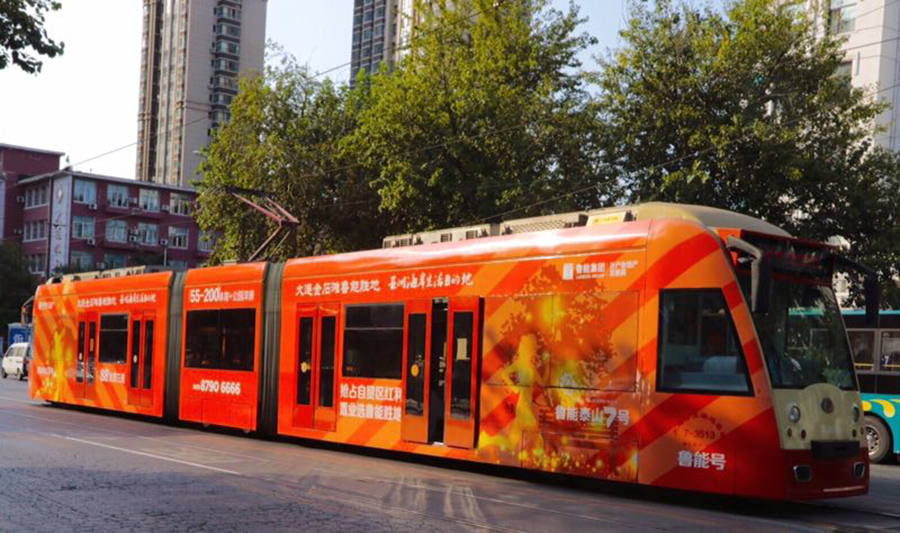 Modern tram on route 201. [Photo by Bruce Connolly/chinadaily.com.cn]
Metro Line 3 runs north from the Railway Station, winding around the coast, past shipyards, port facilities, through rolling countryside with technological development zones, passing relocated academic institutions to arrive at Jinshitan (Golden Pebble Beach) a seaside resort for the city offering horse-drawn carriage transfers from the metro terminal to a range of fun, sea and beach-related activities.
Line 1 takes in Xinghai Square with its lengthy Xinghaiwan Bridge suspended above a bay overlooked by the fairytale-like, Germanic-styled Castle Hotel. Hekou is a transfer station from Line 1 to Line 12 - running above ground it skirts through mountainous valleys, passing farming villages and following coastlines where fisher folk bring their catch ashore, before arriving at Lushun, one of the world's most perfect natural harbours and a startling reminders of the 1905 Russian-Japanese conflict. Lushun Railway Station is a terminus of the historic railway from Russia that today remains as an architectural gem.
Walking along Changjiang Street towards Dalian Railway Station for the night train back to Beijing a 'heritage' tram passed by with the sound of 'clang, clang, clang, goes the trolley' – I knew I would return to Dalian with so much still to explore!