Discovering Dalian, Northeast China's thriving port city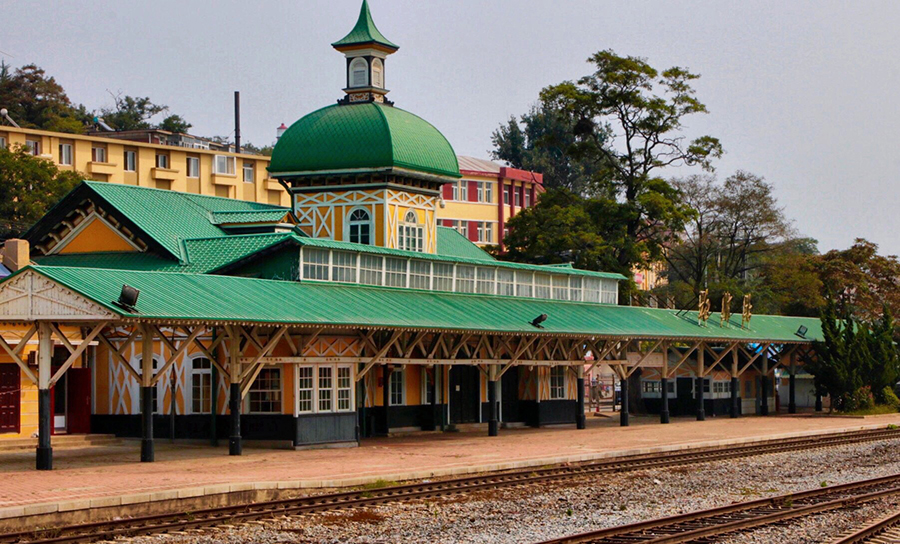 Russian designed railway station Lushun. [Photo by Bruce Connolly/chinadaily.com.cn]
The Conference Center is in a prime location facing Dongang Square to the ocean and an adjacent yacht wharf portraying both lifestyle and recreational activities unimaginable not so many years ago in China. Neighboring Gangdong features a large European-themed development where visitors can walk freely through the streets of Belgium's Brugge or sail on a gondola along Venetian canals – great for photography, particularly for weddings!
Some evenings I would head from my hotel to the Pavilion close to the Railway Station. An excellent example of commercial mall design, it offered a great range of shopping and dining experiences. Returning home it was convenient to board a tram but going there it was always pleasurable to walk along pedestrian-friendly Tianjin Street, with its popular outdoor seafood dining opportunities. This was an opportunity to think about the challenges Dalian faces. Walking would take me through older areas of Qingniwaqiao – busy narrow streets with two or three floor walk-up buildings, many 'hole-in-the-wall' restaurants, commercial businesses and cheap hotels, although simply looking upwards showed continuing encroachment of high-rise structures along with questions about what Dalian can do about its older surviving downtown areas? Land availability is tight because of the city's topography – could some areas be transformed similar to Shanghai's Xintiandi? There is much history written in stone in Dalian but once an area goes it is remembered only in name. I pondered this question many times as I rode by tram or walked around the streets. There is no easy answer.
The city's metro/light rail system means access to popular and often delightful coastal locations is both inexpensive and convenient. With much of the system elevated above ground, it provides an excellent opportunity to observe the city's development.