India begins bumpy ride on Japanese train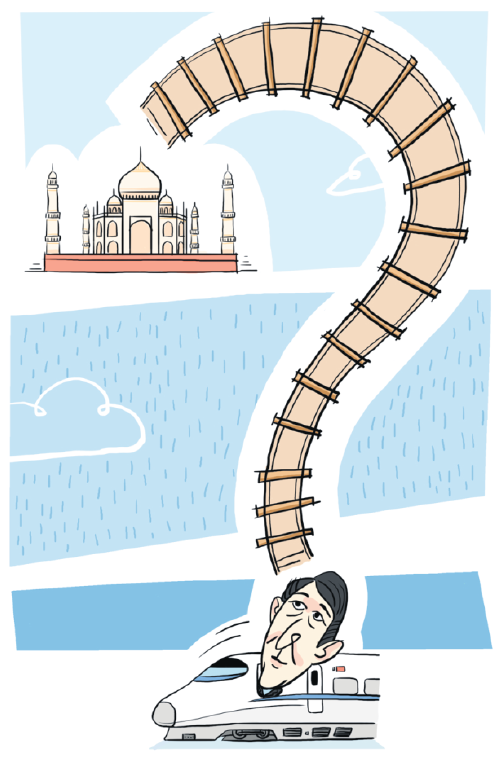 SHI YU/CHINA DAILY
Editor's note: On Thursday, Indian Prime Minister Narendra Modi and his Japanese counterpart Shinzo Abe inaugurated India's first bullet train project, a $19 billion railway linking the western city of Ahmedabad and the country's financial hub of Mumbai. The joint venture is scheduled for completion by 2023. Four experts share their views on the "Indian Shinkansen" with China Daily's Cui Shoufeng. Excerpts:
Beijing, Tokyo are both New Delhi's partners

Swaran Singh, a professor at the School of International Studies, Jawaharlal Nehru University in New Delhi[Photo/China Daily]
Japan's Shinkansen network has a global reputation for speed as well as safety. The Modi government has good reasons to base India's first high-speed train project on the Shinkansen network. Japan's favorable soft loan is also a boon. But India is not limiting its railway cooperation to Japan. It also has similar projects with China, from intercity trains to subways.
As for the high-speed rail project's economic prospects, along with great potential there are limitations. There has been a drop in the India-Japan trade volume of late. The ambitious Delhi-Mumbai Industrial Corridor, touted as the world's largest infrastructure project in which Japan has a high stake, has been delayed. But both Modi and Abe appear determined and ambitious to deepen bilateral ties.
Surely, India sees Japan and China as two partners in terms of railway construction. The competition between the world's two high-speed rail pioneers, to some extent, could give India an advantage in railway construction.