Lack of any comeback encourages abusive comments on social media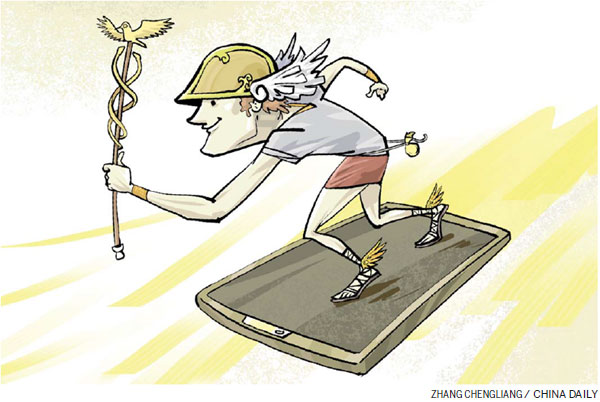 ON SATURDAY, after she posted on her micro blog that a young man put his hands under the clothes of a girl aged about 10 at the high-speed railway station in Nanjing, East China's Jiangsu province, the writer Chen Lan received thousands of abusive comments, including death threats, on her micro blog. Even her ID number and home address were revealed. Qianjiang Evening News comments:
The death threats Chen received are so serious that Chen told her family, especially her child, to be careful. As her personal address was made public, her caution is warranted as the writer and her family may be in real danger.
The local police have already detained the man suspected of sexually assaulting the young girl, and he faces legal punishment. So the question is: How can so many people defend him by threatening the writer who exposed the evil deed? People should be angry with the man for what he did. However, some of those who threatened Chen said the man was "showing love" to the girl. Well, does that mean they think it is OK for a man to have sex with a 10-year-old girl?
Some have advised Chen to request the police try and identify those who sent her death threats. However, that might not be so easy. That's why some people have the courage to be abusive and make such threats-they are seldom caught and punished.
It is time for the public to assist Chen. The more people that stand with her, the more confidence she will have that she and her family will be safe.
Some have suggested that those who sent the death threats might be child abusers, which is the reason why they are so willing to support the man. That's highly possible because they might fear the reporting of such incidents may lead to stronger law enforcement against their illegal acts. We suggest the police check the social media accounts of those that sent death threats to Chen, find out the users, and investigate whether they have ever committed child abuse. It is time to defend justice and protect children.