Are parents oversharing on social media?
JackTripper(New Zealand)
It annoys me when my mother posts pictures of me on the internet that can be found just by name search, even though they were taken years ago. Well, especially as they were taken years ago, I looked such a dork. The other issue with Facebook; people inadvertently letting the world know when they are going to be home alone. Posts like: "Hubby going away for four days, just me and the kids out here, on my isolated, lonesome country property."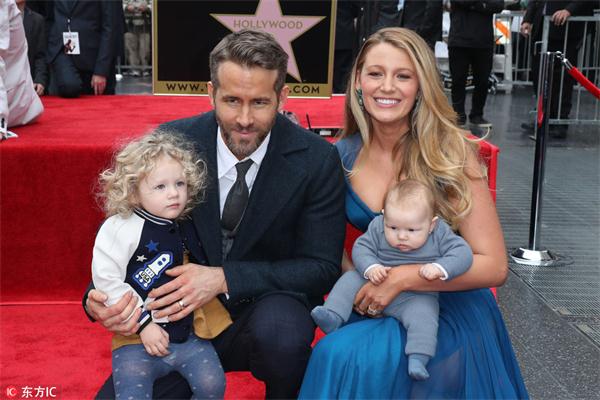 Ryan Reynolds and Blake Lively pose with their daughters at the Hollywood Walk of Fame where Ryan is being honored with a star. This is the first public appearance of the adorable kids, including James Reynolds who is almost 2 years old, and the younger newborn. [Photo/IC]