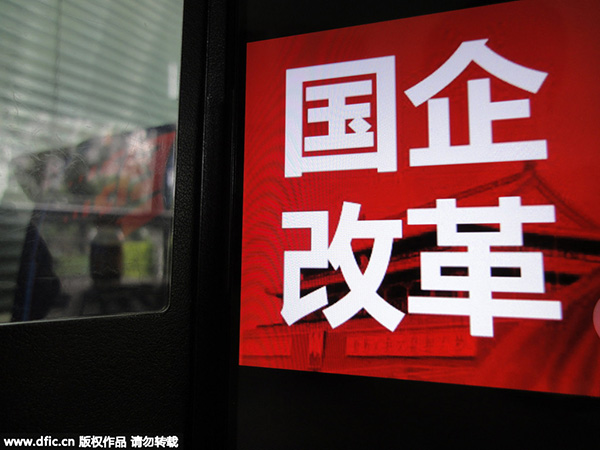 While the need for SOE reform is great and too many SOEs still fight to maintain the troubled status quo, there are also some Chinese SOEs leading by example. [Photo/IC]
IN THE RUN-UP to the annual Central Economic Work Conference later this month, Premier Li Keqiang said that on the supply side, China should maintain structural tax reductions to boost services and advanced manufacturing, support small enterprises, and push forward entrepreneurship and innovation, while stimulating demand to realize the 13th Five-Year Plan (2016-20). Beijing Youth Daily singles out State-owned enterprises as the biggest challenge to structural change, and says priority should give to reforming SOEs:
In fact, apart from excessive capacity, Chinese SOEs are also suffering from low efficiency as a result of their ill-considered investments, especially in the wind power and photovoltaic power industry. They invested more than their private counterparts, yet their investments yielded lower returns.
To some extent, such failed and inefficient investments have become a major problem for many SOEs particularly given the country's ongoing economic downturn. To accelerate supply-side reforms requires fundamental reforms to put an end to the administrative restrictions and excessive capacity that plague SOEs, and let the market decide their fate.
The coal and steel industries, for example, should be left in the hands of the market instead of local governments, which have often proved to be incompetent in leading reform of SOEs.
This being said, innovation must play a central role in nationwide supply-side reform as Li said, especially so for the so-called zombie companies. Such SOEs that lose money heavily and are sustained by credit support, should be changed. Otherwise, all efforts to deepen SOE reform may prove simply a fool's errand.