Tough test awaits Maduro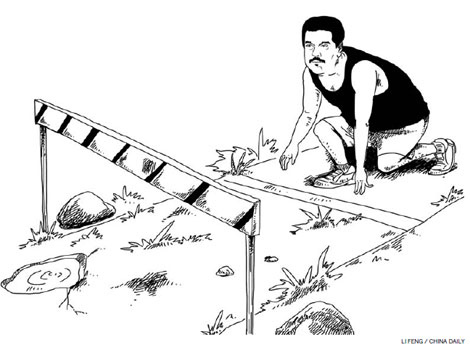 Nicolas Maduro, Venezuela's acting president and late president Hugo Chavez's designated successor, won a narrow victory in the April 14 presidential elections. Maduro secured 50.66 percent and opposition candidate Henrique Capriles 49.07 percent of the votes, according to the official tally.
Maduro is heavily influenced by Chavez and has said that oil, finance and international relations make up the political road map Chavez has left to him. His path, however, is full of challenges both on the domestic and foreign fronts. His government's primary task now is to ensure political and social stability in the country. But with a strengthened opposition, social and political confrontations have increased and are having a serious impact on the country's stability.
Chavez, given his charisma and leadership qualities, was in control of the government, parliament and local authorities through the ruling United Socialist Party and his political allies, many of whom were from the armed forces, within a democratic framework. In contrast, Maduro has to deal with the differences among the various political groups within the Chavez camp as well as the opposition to stabilize the political situation in the country.
On the economic development front, however, the Maduro government will not fully embrace Chavez's radical economic policies. Considering the political demands at home, Maduro will continue to implement Chavez's economic and social policies to some extent, but he will focus on pragmatic and sustainable economic policies to overcome Venezuela's economic difficulties.
The Maduro government has two options as far as economics is concerned. The first is to continue tightening regulations and control over prices, exchange rates and supply of certain commodities, which could lead to further distortions in the economy. But once the economy slows down, the government will be forced to take corrective measures, which would result in more regulatory policies.
The second option for Maduro is to relax the control over prices and exchange rates and strike a balance between government regulations and market mechanisms to improve the investment environment, so that more foreign and domestic capital flow into the economy.
It is very important that Maduro uses market mechanisms to the maximum to increase the production of agricultural goods, and food and general consumer products to ensure adequate supply in the domestic market. This will not only help overcome domestic shortage and ease inflationary pressures, but also save foreign exchange reserves and maintain the balance of payments. It will also help him divert more surplus revenue from oil exports to social utility, education, healthcare and other public areas.