Zhangdao Island, to the south of the town of Beijingzi, near the city of Donggang, has been called the No.1 island of China's vast coastal area. It covers two square kilometers of land and has lovely sights and a pleasant environment. The island's residents are simple and honest and the seafood is abundant, including oysters, clams, crabs, jellyfish, fish and shrimps. It is particularly famous for its big, delicious, cheap oysters.
The island's outstanding features are: one island when the tide ebbs, but six separate ones when the tide is in; jagged rocks in grotesque shapes, remarkably like live forms; and boulders strewn about the southeast and southwest corners, giving it a quiet, secluded look. It is an ideal place to fish and, in addition to the environments, has a pleasant climate and clean air.
It attracts a large number of Chinese and foreign tourists each year, who come to watch the tide go in and out, listen to the waves, and bathe in the sea. It also has interesting folk customs.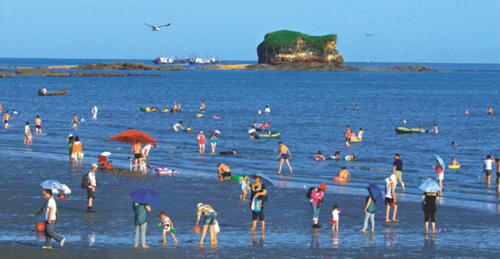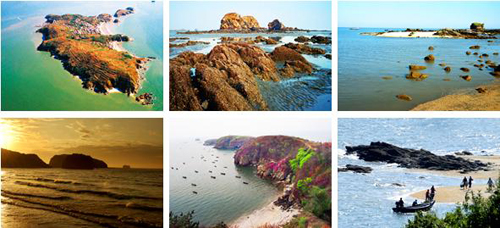 Tourism hotline: 0415-7852402 7851777
Address: Zhang Island Village, Beijingzi town, Donggang city, Liaoning province