Northeast China's eastern part has 12 cities -- Hegang, Jiamusi, Shuangyashan, Qitaihe, Jixi, Mudanjiang, Jilin, the Yanbian Korean autonomous prefecture, Baishan, Tonghua, Benxi and Dandong – that share a border with North Korea or Russia, even though they spread across Heilongjiang, Jilin and Liaoning provinces.
Each of them has its own industrial system but the systems complement each other. These cities account for one-third of the provincially administered cities of the Northeast, and cover a 785,000-square-kilometer area, or 31.2 percent of that area. They have 24.8 million people, or 22.8 percent of Northeast China's population, and contribute 19.3 percent of the GDP of the area, or 540 billion yuan.
The first round table on cooperation among the 12 cities, a part of a regional integration drive in the Northeast's eastern part, was held in Dandong in September 2009. Participants signed the Framework Agreement for Regional Cooperation of the 12 Cities in the East of Northeast China (Framework Agreement, providing the guidelines for further regional cooperation conferences.
On April 16, 2010, at the First China Northeast Summit, the priority given to the Framework Agreement and Northeast China's Yalu River economic cooperation pilot zone were given priority were a sign of regional cooperation area and the importance of its being backed by State-level research and being given provincial-level promotion.
In 2010, the city of Dalian joined this 12-city urban cooperation effort as an observer, forming a (12+1) regional cooperation system.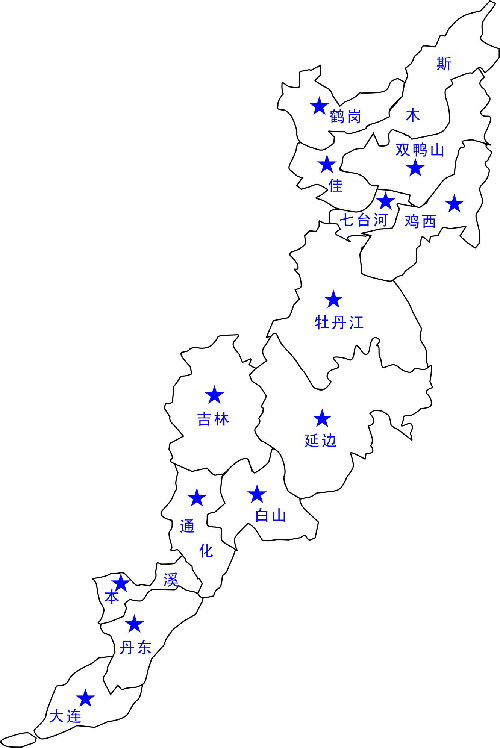 Map of the 12+1 cities in Northeast China's eastern part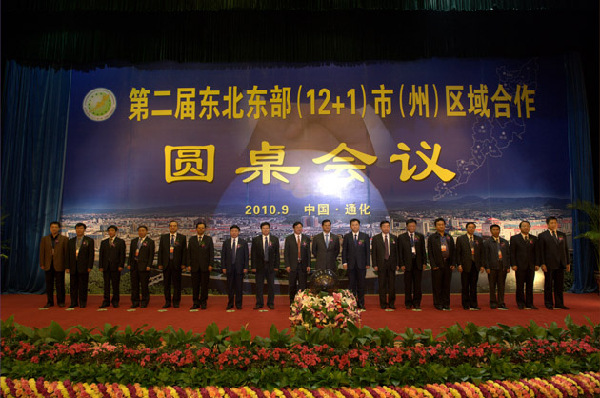 The second round table on cooperation among the 12+1 cities