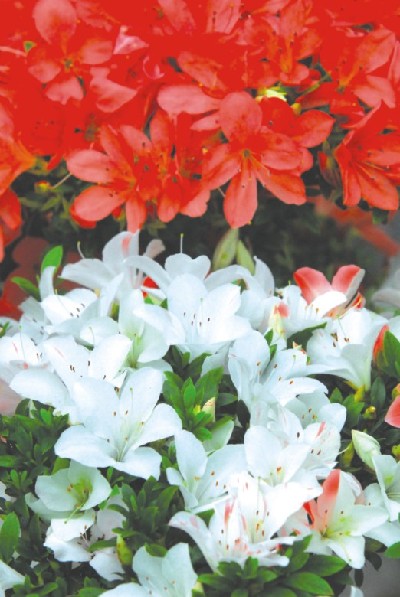 Dandong introduced the azalea to the region at the beginning of 20th century, so it has a more than 100-year history of azalea propagation. The city has a continental climate in a temperate zone where the warm, moist air is conducive to azalea growing. Dandong's azalea gained fame within a very short period of time.
In 1972, Dandong introduced its azaleas to Beijing for decoration during the meeting of American and Chinese leaders. And Dandong's azaleas are always at the top at flower shows nationwide thanks to their charm and transcendental beauty. They have also been seen in some important sites and scenic spots such as the State guesthouse at Diaoyutai, the Great Hall of the People, Chairman Mao's Mausoleum, and on Lushan Mountain.
After the 1960s, Dandong began making use of its superlative geography and climate to promote azalea growth. And by 1982, it had been listed by the National Florists Association as one of the three azalea production bases in China.
The area under azalea cultivation in Dandong covers more than 1800 mu, with greenhouses accounting for more than 1500 mu of that. More than 1 million of its azaleas are sold nationwide. After all these years of work, Dandong's horticulturists and growers have seen some great accomplishments in developing new varieties -- more than 270 varieties are now available in Dandong.