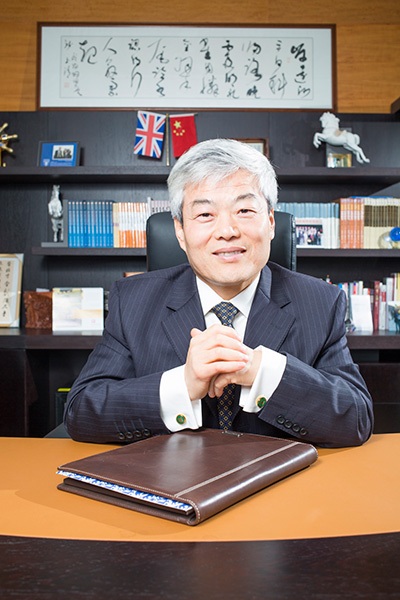 Xi Youmin,executive president of Xi'an Jiaotong-Liverpool University.[Photo provided to China Daily]
Xi'an Jiaotong-Liverpool University's new college takes shape in Taicang, Jiangsu province, Alywin Chew reports in Shanghai.
The Xi'an Jiaotong-Liverpool University held the groundbreaking ceremony for its new Entrepreneur College in Taicang, a county-level city in Suzhou, East China's Jiangsu province, on April 29, officially setting into motion its goal of debuting "a new educational model" that is said to be a leading one in the world.
Dubbed "syntegrative education", the model will "train future talent with cross-cultural leadership skills, management skills, and the ability to innovate and to master and incorporate new technology to lead the industries of the future", says Xi Youmin, XJTLU's executive president.
The college's new campus in Taicang will operate based on this model, and the facility is scheduled to open in 2021.