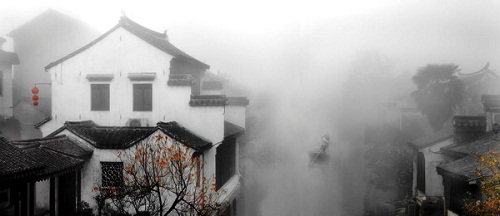 Fog rolls into Shaxi partially shrouding old river houses in Taicang, Jiangsu province. [Photo/Wechat: tcfbgw]
A State Administration of Cultural Heritage delegation toured Shaxi ancient town on March 18 to investigate its efforts in preservation and restoration.
Wang Jianguo, deputy Party secretary and mayor of the city of Taicang, outlined the efforts that are being made to protect Shaxi's ancient sites and emphasized the great progress made by the town in its efforts to become a world intangible heritage site.
Wang expressed his hopes that the government will continue to support the city and aid in guiding and developing the area's scenic spots.
Song Xinchao, deputy director of State Administration of Cultural Heritage, was making his second visit to Shaxi and stated his belief that Taicang continues to improve its cultural preservation. Song went on to express his feeling that the ancient waterside town project has great potential to be selected as a world cultural heritage site and encouraged the city to further its efforts.
In 2012, the State Administration of Cultural Heritage released an updated World Heritage Tentative List in China with Shaxi one of 10 ancient towns included. With the final applications due in 2017, the towns have spent 2015 and 2016 making thorough preparations.
Some highlights of Shaxi's cultural preservation efforts include renovations to the former residence of Wu Xiaobang (1906-1995), a respectable scholar, trainer and pioneer of modern dance in China, and several historic bridges.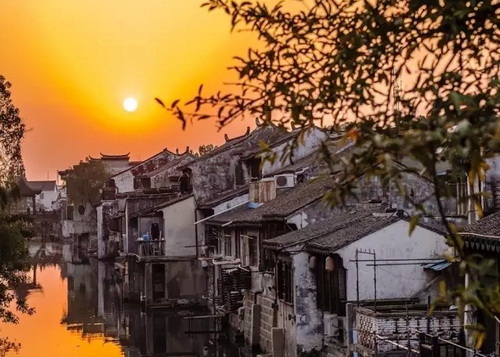 Row-on-row of low-rise, old fashioned houses in Shaxi's ancient town, Taicang, Jiangsu province, are an attraction to modern visitors. [Photo from Wechat:TaicangTourism]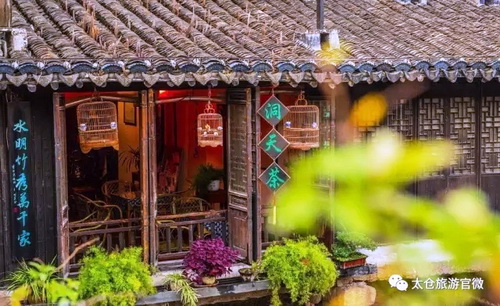 The local houses in the town of Shaxi maintain a charming individuality; traditional tiles line roofs, hand-carved windows, dangling birdcages, and poetic couplets combine to create an authentic uniqueness. [Photo from Wechat:TaicangTourism]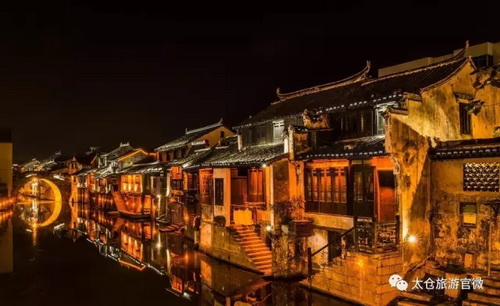 Shaxi is a serene and intriguing world of light and water when the sun sets. [Photo from Wechat:TaicangTourism]