President Xi's ideas and suggestions about BRICS
July 8 - 9, 2015
The 7th BRICS summit
Ufa, Russia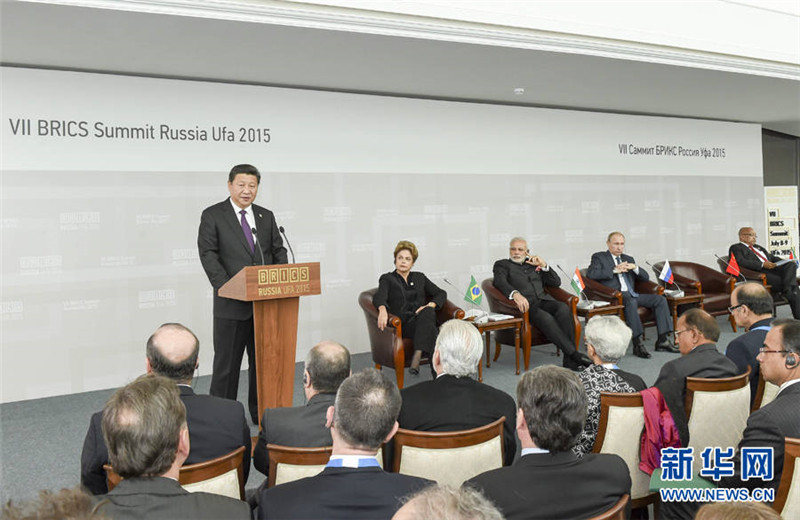 President Xi speaks at a business meeting during the 7th BRICS summit in Ufa, Russia, July 9, 2015. [Photo/Xinhua]
President Xi, together with other four countries' leaders, drafted a blueprint for economic and trade cooperation of the bloc by passing a "BRICS Economic Partnership Strategy".
Xi said the BRICS countries should join hands to forge a closer economic partnership, push forward the construction of the headquarters and the African regional center of the New Development Bank of BRICS nations.
China also looked forward to positive outcomes on issues concerning the China-proposed Belt and Road initiative, as well as the Asian Infrastructure Investment Bank.