The Indonesia Investment and Tourism Promotion Event and the 7th anniversary celebration of the Indonesia Street were held in Shanghai on May 9.

AIMS Financial Group and Asia Pacific Stock Exchange (APX) jointly signed a strategic cooperation agreement with China Beijing Equity Exchange in Beijing on May 8.

The NASDAQ OMX trading system has finished its test phase at Australia's Asia Pacific Stock Exchange.

The Silk Road Dunhuang Hotel will celebrate its 20th anniversary in August, 2015.

Mr Robert Eu has been conferred the Chinese Business Leaders Annual Award for 2014.

The opening ceremony of BT's new monorail,INNOVIA Monorail 300, was held.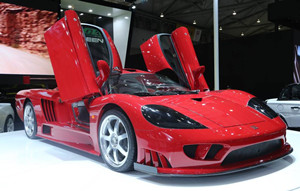 The 17th Chengdu International Auto Show was held on Aug 30.
M101 is committed to promoting Destination Retail Properties.