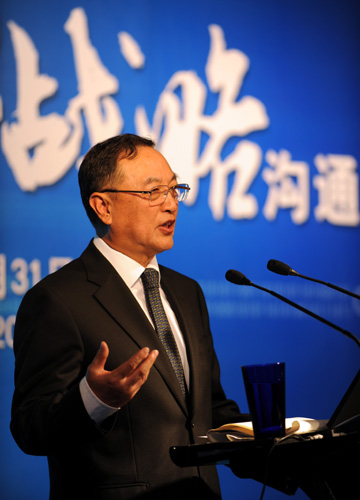 Liu Chuanzhi, Former Chairman of Lenovo

Liu Chuanzhi, Former Chairman of Lenovo
Liu Chuanzhi, famous Chinese entrepreneur, investor and former chairman of Legend Holdings and Lenovo, graduated from the Northwest Institute of Telecommunication Engineering, which later became Xidian University in 1966. He took research positions at the Commission on Science,Technology,and Industry for National Defense and the Institute of Computing Technology at the Chinese Academy of Sciences. He founded the New Technology Development Company in 1984, which later became Lenovo, and served as general manager and CEO. In 1988, he founded Lenovo Hong Kong and took the chairman position. After the merger of Lenovo Beijing and Lenovo Hong Kong in 1997, he became chairman of the united Lenovo. Liu was named Asia Businessman of the Year by Fortune magazine in January 2000. On Nov2, 2011, Liu resigned from his chairman position but continued to serve as honorary chairman and senior consultant.
Liu won respect with his 26 years of legendary business success and rich management legacy. His speeches and interviews are very popular among the business world.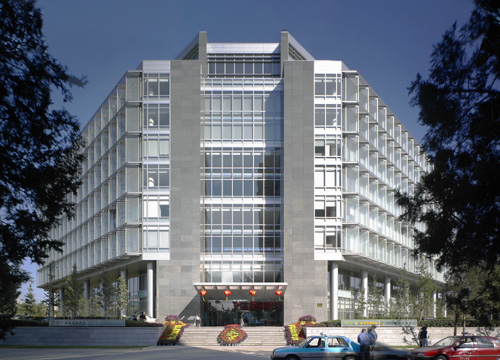 Beijing Raycom InfoTech Park

Introduction to Lenovo
Lenovo Group Limited is a multinational information technology and electronics company with an income of $21 billion and clients in 160 countries and areas. 
Lenovo is the world's fourth largest PC manufacturer and the fastest growing competitor among the top five. Since 1997, Lenovo's sales have continuously ranked first in the Chinese market, accounting for over one-third of the PC market.
The company acquired IBM's computer business. It provides reliable, high-quality, stable and user-friendly products and services to the world market. With innovative products, a highly efficient supply chain and strong execution, Lenovo aims to be a world leader in PC and mobile internet products.
Lenovo is among the few companies established in the 1980s able to sustain decades of growth in scale, technology and international influence.