Beijing holds half marathon for women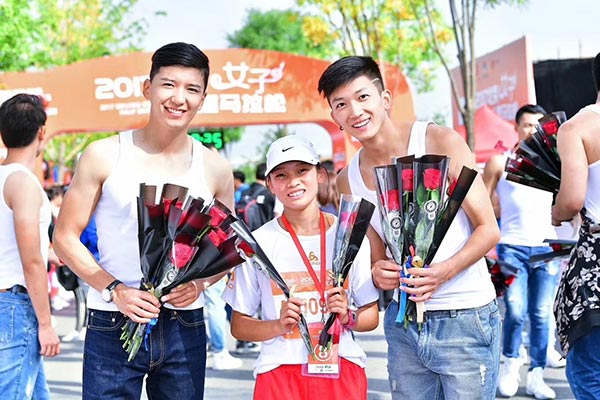 [Photo provided to China Daily]
A half marathon for women was held at the Beijing Garden Expo Park on Sept 23.
More than 5,000 people joined the half marathon that was part competition and part entertainment. Chinese contestants swept the top three spots, with Xia Yuyu, a sophomore from Tsinghua University, winning the championship with a prize of 10,000 yuan ($1,517). She clocked in the competition at one hour, 17 minutes and 49 seconds.
The event was hosted by the Chinese Athletic Association, Beijing Women's Federation, Beijing sports bureau and the Fengtai district government.