Tough cross-country run in Gansu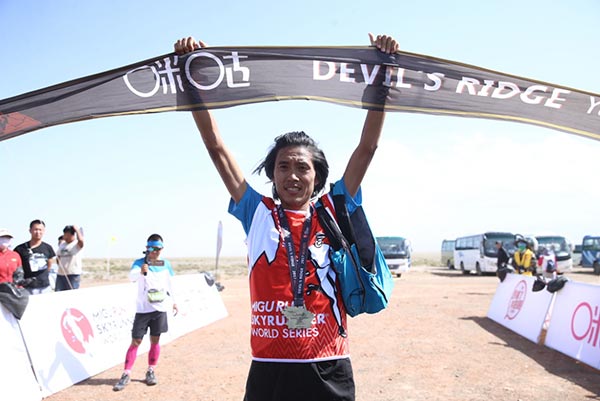 Nearly 800 runners from 12 countries and regions competed in an international cross-country run held in Yumen. [Photo provided to China Daily]
Nearly 800 runners from 12 countries and regions competed in an international cross-country run held in Yumen, Gansu province, on Saturday.
The event, hosted by Migu Running, a Chinese sport event organizer, was part of the Skyrunner World Series organized by the International Skyrunning Federation.
It offered 60 kilometers, 30 km and 10 km categories this year.
Routes covered the distinctive Danxia landforms, the Gobi Desert, mountains, valleys and craters in Northwest China.
"The competition was extremely demanding," said Francesca Canepa from Italy, who won the gold medal in the women's 60 km category, with eight hours and 15 seconds.
Chinese contestants stood out and swept gold medals in the men's 60 km and 30 km categories, and the women's 30 km.