China's live broadcast platform dreams big for global market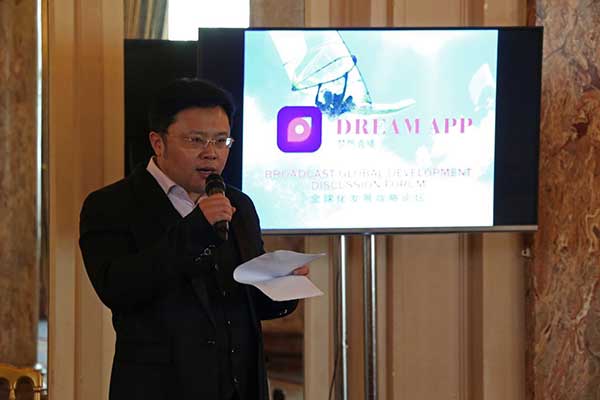 China's Dream Live, a livestreaming platform, announced its global expansion strategy Tuesday in Cannes.[Photo provided to chinadaily.com.cn]
With the boom of social media comes a variety of creative entertainment content providers, and live broadcast is one of them.
The 70th Cannes Film Festival opens on Wednesday and the star-studded red carpet is not the only thing that will grab people's attention; various entertainment enterprises could also use this opportunity to release the bold strides they want to make in the film industry.
China's Dream Live, a livestreaming platform, announced its global expansion strategy Tuesday in Cannes.
Dream Live began eying a wider overseas market last year. After landing in Taiwan, the US and other English-speaking countries have become new target regions.
The company has come up with a range of unique business models. Ap
art
from investing in over 300 network dramas, one highlight of Dream Live is its "star incubation" model, which is to select popular internet celebrities who have accumulated a big following online anchoring popular web shows or live broadcasts. Then the internet celebrities are given professional t
rain
ing in acting and play roles in films. Gradually, their fan base will be more solid and can improve the box office performance of their films.
To appeal to audiences in different countries, Dream Live will launch different versions of livestreaming platforms to suit people with different cultural backgrounds and user habits.
The live broadcast industry has grown exponentially in recent years. Its market value in 2016 reached 20 billion RMB ($2.9 billion) and with the younger generation becoming more dependent on social media, the trend is expected to grow. It is predicted that in two or three years, the market value of live broadcasts in China will surpass domestic box office, which may change the landscape of the whole entertainment ecosystem and have a profound impact on the film industry.