For time-honored brands, survival hangs by a thread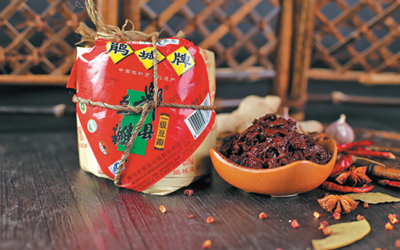 Chinese traditional brands endeavor to respect their traditions but at the same time try to keep abreast of modern developments. [Photo provided to China Daily]
There were more than 10,000 time-honored brands when New China was founded in 1949. They were in areas such as catering, retail, food, pharmaceutical, brewing and public services.
However, many struggled to survive and most are now nothing but memories. Today only about 1,100 time-honored brands are accredited by the Ministry of Commerce, and 156 of these brands are owned by 71 listed companies.
Most of the brands have floundered over the years, and less than a third could be said to have prospered. The successes include Daoxiangcun, the traditional Chinese medicine brand Tongrentang and the restaurant chain Quanjude.
"Time-honored brands excel in their quality, but they can easily be overlooked if they fail to make their voices heard in the highly competitive modern marketplace," Yin says.
Recently, government authorities have initiated a campaign to help more time-honored brands make their presence be felt.
Sixteen government authorities, including the Ministry of Commerce and the National Development and Reform Commission, jointly issued guidelines on how Chinese time-honored brands can be given a fillip through reform and innovation.
Government measures have been adopted to support the brands' heritage, innovation in their traditional techniques, protection of their original locations and capital investment.
Because many contemporary Chinese products have yet to establish their brand credentials, time-honored brands are a better choice for China as its build its marketing image worldwide, Yin says.
Fund managers, among them Tong'an Investment, are among those aware of the rich pickings on offer, and the Beijing firm has formed a partnership with Guangyuyuan, a 470-year-old medicine brand.
"Guangyuyuan has a long history and we trust its products," says Li Yuwei, an assistant investment consultant with Tong'an.
The Wuhan Optical Valley Venture Capital Fund Management Co sees potential in Wanmizhai, another old traditional Chinese medicine brand, and says it has invested 4.5 million yuan ($650,000) in it.
"It has a great heritage and is widely recognized publicly," says Chen Jianwei, the fund's vice-president.
Wanmizhai's valuable assets, such as a license to produce multiple medicines and access to hospitals are particularly appealing, Chen says.
Government officials have declared 2017 to be a year of investment for time-honored brands. Road shows will be staged at home and abroad, and international designers will be recruited to give the brands a facelift.
The goal is to develop 800-1,000 well-known Chinese brands in a decade, says Liu Pingjun, chairman of the China Council for Brand Development.
Liu Yixi contributed to the story.
(China Daily 04/15/2017 page15)