Alipay in organ donation push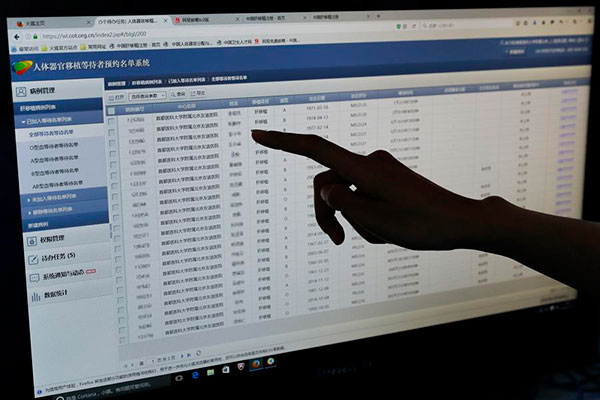 Social networks have become a new channel to promote organ donation.[Photo/Xinhua]
Real-name users of Alipay, the payment system of China's e-commerce powerhouse Alibaba, can register to become organ donors on the payment platform from Thursday.
Users can simply search for "Medicare" on Alipay and enter the registration page. The registration is completed in just a couple of clicks. The Alipay organ-donating system was developed and will be managed by the China Organ Transplantation Development Foundation.
A recent joint survey by the foundation and several online platforms with the support of the World Health Organization showed 83 percent of respondents were willing to become voluntary organ donors. Many of those that said no cited difficulties with complicated application procedures.
Registering as an organ donor can be a time-consuming process, involving filling out up to 14 different types of personal information -- with Alipay it will take less than a minute.
Despite growing acceptance of organ donation in China, there is still a big gap compared with the number of donors in other countries.
"Over 130 million Americans have signed up as organ donors, while in China there are only 80,000," said Huang Jiefu, president of China Organ Transplantation Development Foundation.
"Some attribute the low registration rate in China to outdated cultural concepts, but sometimes people just lack channels," Huang told Xinhua.
Social networks have become a new channel to promote organ donation. More than 24,000 people registered themselves as organ donors in one month after Facebook started an organ donor status program in May 2012. Apple this year also allowed users to sign up as organ donors on its IOS 10 operating system, which saw 13,000 registrations in one day.
Registration just expresses an intention to donate. Organs will not be taken before strict medical and ethical evaluation, as well as approval from family. The public can also cancel their registration at any time.