Chinese organ donation on the rise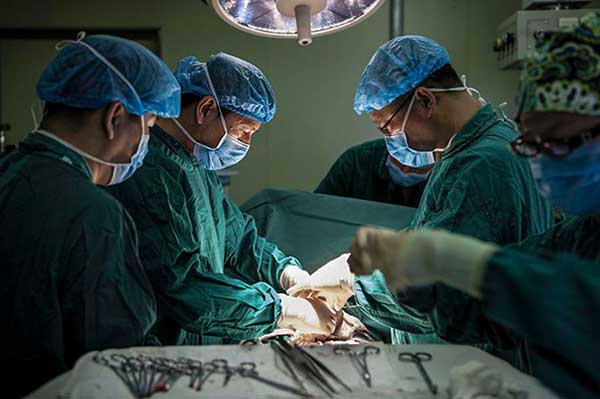 China began a voluntary organ donation trial in 2010 and promoted the practice across the country in 2013.[Photo/Xinhua]
Chinese organ donation has been on the rise after the country banned the use of prisoners's organs for transplant starting Jan 1 this year, a top medical expert said Sunday.
As of Nov 9, China has recorded 5,384 voluntary organ donors, who donated 14,721 various organs, said Huang Jiefu, head of a national human organ donation and transplant committee and former vice health minister.
China is expected to top the world in terms of organ donation in several years, said Huang at a forum in the central city of Changsha.
"As long as the donation system is transparent, most of citizens will be willing to join the program," he said.
The shortage of qualified transplant doctors is a major bottleneck. There are only 169 hospitals across the country eligible for organ transplant, with some 100 doctors able to do the operation, said Huang.
Huang called for speedy training of medical talent and expanding the number of hospitals eligible for organ transplant to 300 and the number of doctors to 400 to meet the public demand.
China began a voluntary organ donation trial in 2010 and promoted the practice across the country in 2013. Now, it tops Asia in the number of organ donations.