Pamper your pooch with the finest canine experiences and trends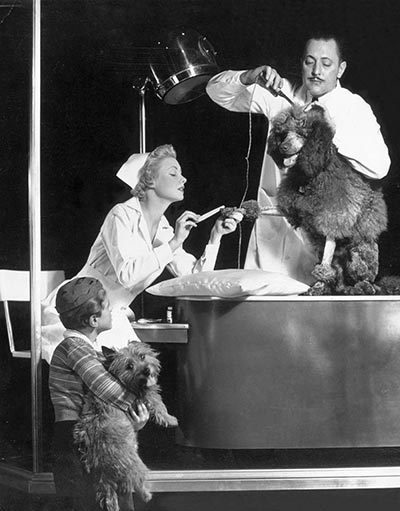 [Photo provided to China Daily Asia]
And when the time comes to say goodbye, there are specialised funeral parlours where you can bid farewell. You can even have your doggie's ashes encased in a stylish charm bracelet as a permanent keepsake. One such business in the US is aptly named Final Paws.
It might all seem over the top to non-dog-lovers, but the bond between human beings and their pets is particularly strong, as trainer Jonathan Klein explains from his office in Los Angeles. "Dogs have the keenest ability to read humans and read their body language," he says. "They have had thousands of years of training to become close companions as well as working animals. I've seen a lot of people experience their first pet dog and the reaction is 'Wow! I never knew that a dog could be a companion and a friend – and someone I would pour my heart out to.'"
Klein recently worked as an adviser for a TV shoot at a luxury pet store in LA, which boasted a champagne room for high-end customers. "This is where you buy a $2,000 dog coat," he recalls. "There are racks of clothes, crystal jewellery, fur – or, perhaps, make that faux fur. It was like being in Neiman Marcus."
Putting the bling and all the other luxuries aside, what would really make a dog happy if you wanted to spoil him? "Dogs appreciate interaction with humans, whether it is retrieving or finding something that is hidden, or learning behaviour like giving paw," he says. "Anything that you can teach the dog that lets them interact with you in a positive way is definitely the best treat."