Pamper your pooch with the finest canine experiences and trends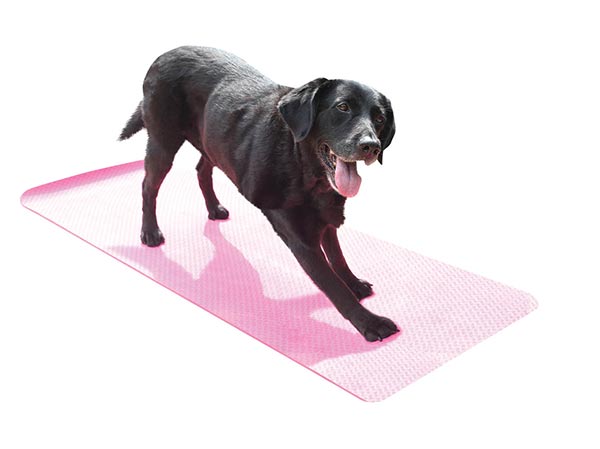 [Photo provided to China Daily Asia]
Philip Bell, the owner of Wagtrade Designs, which specialises in luxury dog blankets and dog jewellery, explains how it works.
"It all fits around the neck," he says, holding up a freshwater pearl necklace that is one of the company's top-end products. "The idea is that you are trying to make the dog look good – but you have to look at dog safety as well, so no ankle bracelets or pierced earrings."
Wagtrade's biggest international markets are the United States and the glitzy resorts along the French Riviera – Monaco, Nice and Cannes – where, he says, "there is a big dog culture and people spend money on their pets."
Once your pet pooch is groomed and bejewelled, there's no reason to stop there. If you want the cool look, a pair of 100%-UV-resistant Doggles will stylishly shade their eyes from the sun, a session of dog yoga will be good for their spiritual well-being, and a ride in a dog stroller will take the strain off those four legs at the end of a long day of walking.
Want to celebrate those memorable moments? Numerous specialist pet shops organise doggie birthday parties (called "barkdays") and weddings ("puptials"). Hong Kong's Wow Pet Shop has a smart reception hall for dog celebrations of all kinds – even providing wedding gowns and a mini-limousine for the big day when the happy couple tie the knot and the proud groom is invited to "lick the bride".