School uniform dresses up museum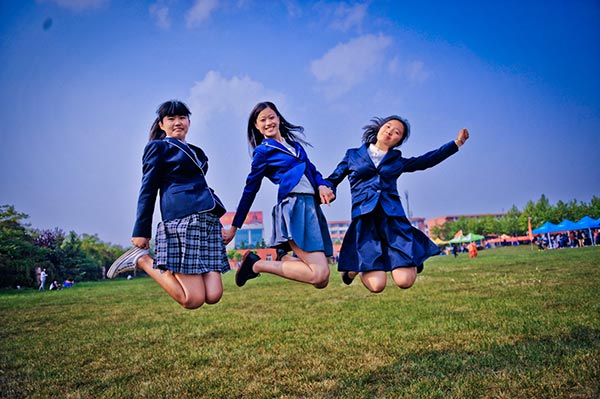 Students in their school uniforms in Rizhao, Shandong province. Photo provided to China Daily
The Victoria and Albert Museum in London has added the school uniform of a middle school in Shenzhen to its permanent collection, Chinese media report.
The news first circulated on Chinese micro blogs. A blogger posted pictures of the school uniform being displayed in the museum, with the museum's explanation saying the comfortable and practical outwear has not only cultivated an unofficial civic identity in the industrial city, but also has become part of Chinese popular culture.
The school uniform is part of Shenzhen Bi-City Biennale. It was selected from more than 20 candidates, including souvenirs from the school.
Chinese school uniforms have often been criticized for being dull. There is usually little difference between uniforms for boys and girls. School uniforms are sometimes referred to as flour sacks because of their looseness.