Hands across the water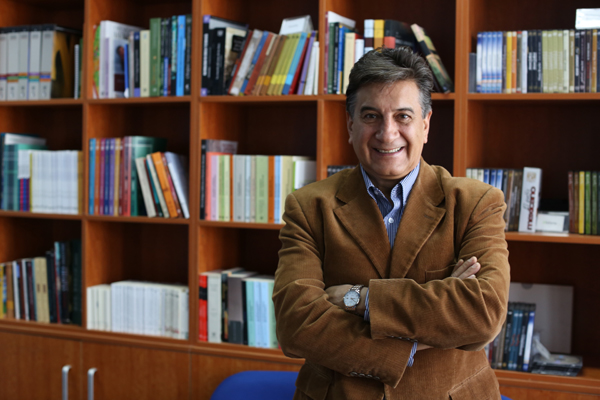 Guillermo Pulido Gonzalez, director of the Mexican Studies Center in Beijing Foreign Studies University, has initiated many cultural exchange programs between China and Mexico. Wang Jing / China Daily
When Guillermo Pulido Gonzalez first worked in China from 2008 to 2010, he was amazed that the Chinese people he encountered had been exposed to such Mexican writers as Carlos Fuentes, Elena Poniatowska and Octavio Paz through Chinese translations. Then again, he himself studied Confucius and Lao Tzu while still a high school student in Mexico.
It does not escape him that both China and Mexico have cultures that hark back thousands of years. The similarities could be striking, he points out, when he visited Chinese places like the Inner Mongolia autonomous region, Yunnan and Guizhou provinces and compared the way textiles were crafted with the work of native people in Mexico. "We are just like you in that we have a mosaic of cultures."
"I was surprised that the first impressions that some Chinese have of Mexico are of the pyramids, the Mayan culture and the millennium history," he says in his office on the top floor of the main building at Beijing Foreign Studies University, where the Mexican Studies Center is located.