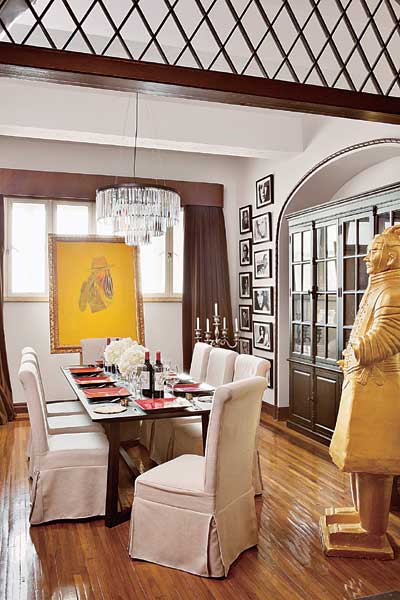 Luxury and fun: The Shanghai lane house has been designed to exude under-stated, modern elegance. Photo provided to Shanghai Star
In the center of the sitting room is a large, custom-made aluminum trunk coffee table with two hidden drawers for storage. The interesting contrast between the cool sharpness of the white aluminum texture and the brown leather trimmings has made it a true centerpiece for visitors.
The apartment is also a showroom of artifacts Lechner von Leheneck collected from all over the world. Among them is an original Philippe Starck designed gold gun lamp. Lechner von Leheneck explained this golden gun gives him a sense of drama as it is just like the gun James Bond held in the movie, while the gold color adds a sense of luxury and fun.