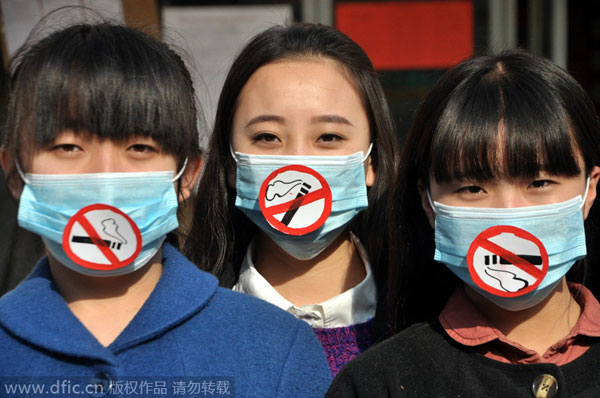 [Photo/IC]
Smoking is still one of the most devastating reasons for lung cancer, an Austrian new study revealed on Tuesday.
Smoking is associated with about 90 percent of instances of lung cancer, and only about 15 percent of patients in Austria are able to be cured and the remainder's average life expectancy is about 16.4 months despite advances in medicine, the new Austrian study said.
The study examined data from 2293 patients who suffered from the most common lung carcinoma type, non-small-cell lung carcinoma (NSCLC) between 1989 and 2009. It was found that the majority of sufferers are around 64 years of age.
Lung cancer patients also often suffered from other diseases, with 62 percent having cardiovascular problems, and 45 percent having chronic obstructive pulmonary disease (COPD). Coughing (55 percent) and shortness of breath (62 percent) were also major problems.
Of the patients studied, only 874 were at a stage where they could still have a full tumor removal by operation, the remainder only receiving palliative care. The life expectancy figures did improve somewhat over the 20 years of the study, however most patients are still faced with eventual death in the relatively near future, the study authors said.
The study was carried out by the Tyrol Cancer Registry and a team led by Florian Kocher from the Innsbruck Medical University in conjunction with numerous smaller clinic.