Ebola virus disease (formerly known as Ebola haemorrhagic fever) is a severe, often fatal illness, with a death rate of up to 90%.
Ebola first broke out in 1976 in two areas simultaneously, one in a village near the Ebola River in the Democratic Republic of Congo, and the other in a remote area of Sudan.
In the current outbreak in West Africa, most cases in humans have occurred as a result of human-to-human transmission, though the origin of the virus is unconfirmed.
As Ebola virus is spreading out of Africa to more countries, everyone should keep alert and must know some prevention tips before it's too late.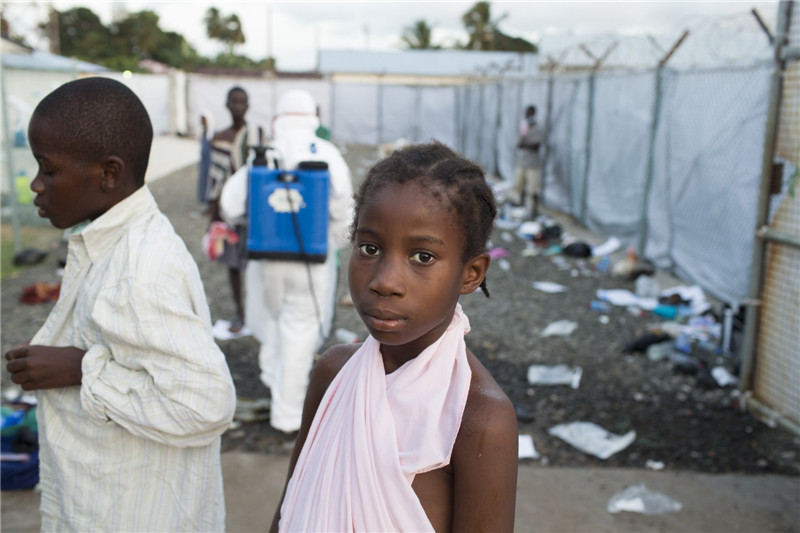 Young patients are discharged from the Island Clinic in Monrovia, Sept 30, 2014, where patients are treated for Ebola. [Photo/Agencies]
Understand how the disease is spread
Ebola disease can be spread in a number of ways, primarily through direct contact with infected-people, specifically the blood and secretions (stool, urine, saliva, semen) of an infected patient. Contact with objects such as clothing, bedding, and needles used by infected patients can also spread the disease, according to the World Health Organization (WHO).