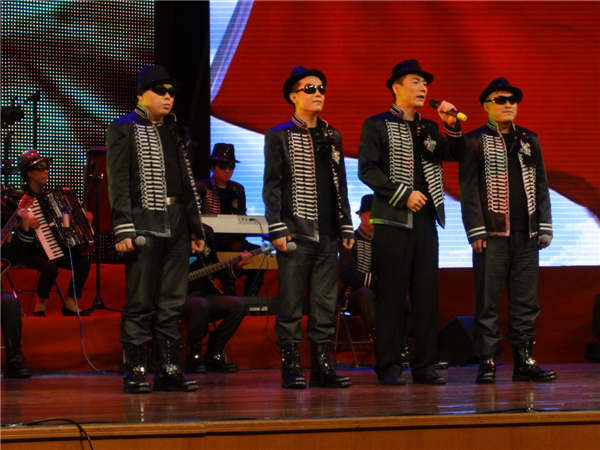 In his spare time, Yang Yang is the main singer and host of Tongren Band, a performing group in Luohu, Shenzhen. Photos Provided to China Daily
A 40-year-old blind Chinese man passed the Test of English as a Foreign Language for visually impaired people and went to pursue a doctoral degree at the University of Southern California.
Yang Yang works as a rehabilitation and manipulation physician at a Chinese Medicine hospital in Shenzhen, Guangdong province. A native of Liaoning province, his eyesight deteriorated when he was in second grade. He was later found to have suffered pathological changes to his retina. At 15, he had to drop out of school due to his impaired vision.
Two years later, Yang found work at an architectural design institute, where he did sample inspection work that does not require eyesight. He furthered his education and was admitted to the Qingdao Senior High School for the Blind.
"After I lost my eyesight, I wanted very much to read and study, even if just for fun," Yang says. "My parents acted as my eyes. They have read to me since my childhood."
Yang took the national college entrance exam and was admitted to the Changchun University of Chinese Medicine, where he studied acupuncture and massage. In 1999, Yang graduated from college and joined his parents in Shenzhen.