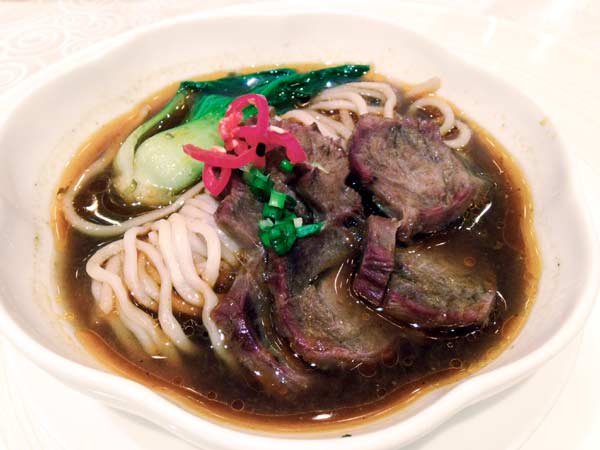 Photo provided to chinadaily.com.cn
Kerry Hotel, Beijing hosts A Taste of Taiwan, a food festival showcasing some of the island's signature dishes: three-cup chicken with fresh basil, the sublimely aromatic Taiwan beef noodle soup and a steamed Mandarin fish with subtle notes of pineapple.
A 7-course set menu from Elvis Chen, executive sous chef from the Far Eastern Plaza Hotel in Taipei, runs 258 per person at the hotel's Horizon Chinese Restaurant through June 7. Many dishes will also be on offer through June 14 at lunch and dinner buffets in Kerry's Kitchen at the lobby level.
All diners during the promotion will be eligible for a lucky draw: Prizes include a trip for two to Taipei. Kerry Hotel Beijing, 1 Guang Hua Lu (Road), Chaoyang district; reservations 010-8565-2088 (Kerry's Kitchen) or 010-8565-2188 (Horizon restaurant).