A hard look at heroes - and their heroics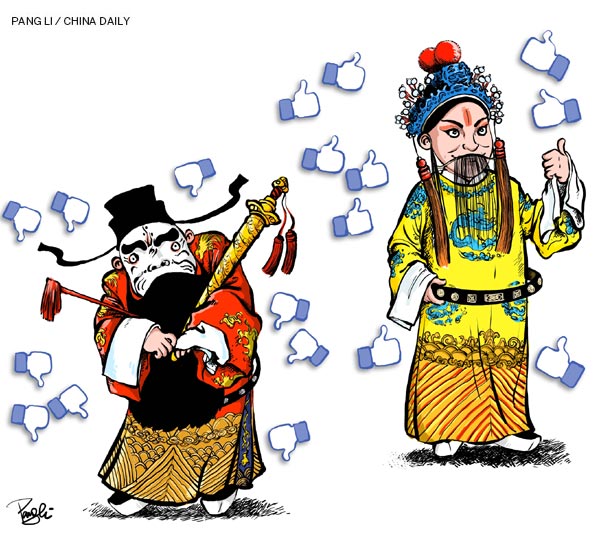 When acts of altruism are exaggerated, they become hollow. The shift from a tradition of melodrama to a growing need for truth and complexity reflects a move up the curve of civilization.
A popular television program has just made a comeback, but it is making waves for the wrong reason. The second season of A Bite of China, a documentary series on Chinese food, is drawing record numbers in ratings, but the biggest controversy it has caused has nothing to do with what we put in our mouths. It is about how far a mother is willing to go for her daughter.
Ziyu, a teenager from Henan province, has been in Shanghai to study the viola. In the five years she has been away from home, her mother has lived in a small rented place in Shanghai and helped her with her daily chores. So the daughter can concentrate on her music, the mother has not returned to her Henan home, not even when her mother-in-law underwent chemotherapy. She is torn between her responsibility as a mother and as a wife and a daughter-in-law.
This detail is supposed to demonstrate the mother's self-sacrifice. But it backfired because a significant number of the public interpreted it as a sign of fixation. Some viewers became so upset they even started harassing the mother and daughter online - to the point that the director of that episode made a plea to target criticism at her and her alone and spare the subjects of her documentary.
If you thumb through Chinese newspapers, you'll come across hundreds and thousands of stories of this nature, stories about officials and ordinary citizens who go out of their way to help others. Of course it is not the altruism, but the self-sacrifice, that is increasingly turning heads - not in admiration but in concern. In a way the changing reaction signals a subtle departure from traditional values and a growing awareness of the balance that is needed in our daily existence.
A typical "heartwarming" story goes like this: A crisis erupts and a policeman (or one of any other profession) rushes to the rescue. He spends days saving a dozen people while totally oblivious to the needs of his own family. At the same time, his wife is giving birth to their first-born or his old mother is dying, but he would not squeeze out time to visit them. Even though he passes his home many times, he does not stop but rushes to save total strangers.
As is obvious, whoever wrote this must have been moved to tears by the absolute selflessness of the hero. In placing a halo around him, he or she has played up the deliberate neglect of the needs of the hero's family - to the extent of dwarfing the fact that he saved a dozen lives. And for thousands of years, Chinese people have eaten up this sort of thing as part of our regular diet of moral lessons.