China's teachers count most 'zzz's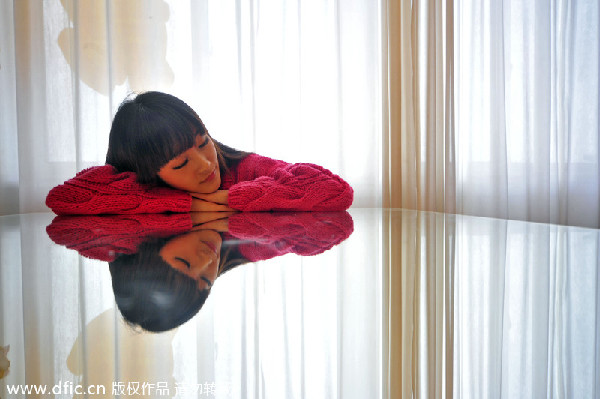 [Photo/icpress]
Doctors' survey shows Chinese are sleeping more than last year, with teachers getting the most comfortable shut-eye and media workers left counting sheep.
Chinese people report they are sleeping better than last year, but more say they experience interrupted sleep, according to the 2014 China Sleep Quality Index recently released in Dongguan, Gaungdong province, by the Chinese Medical Doctors Association. 
The report was based on a survey conducted by Horizon China, a leading survey and research company, and was sponsored by Sleemon Furniture Co, a Chinese bedroom furniture company.
This report follows the 2013 China Sleep Quality Index, released in early 2013 by the same organizers in Beijing.
Using online questionnaires and household interviews in 40 cities and their counties and rural areas across China since late 2013, this year's survey polled more than 8,200 respondents.
With a maximum score of 100, the report averaged respondents' sleep at 66.5, 2.2 points higher than the 2013 survey. However, more than 36.2 percent of respondents scored below 60, considered the pass line in the report, and said they generally sleep badly.
In 2013, only 24.6 percent of respondents reported sleeping problems. The 2014 report also ranked sleep quality by occupation.
Teachers slept most comfortably, scoring 62.6 out of 100. Civil servants took second place with a score of 62.5. White-collar workers came in third, with a score of 61.6. Media employees scored the lowest, 56.5. Startup owners and workers in advertising and public relations also had very low scores.
Generally, the more stable a person's occupation is, the more likely he or she is to sleep well, the researchers said.