Factory of dreams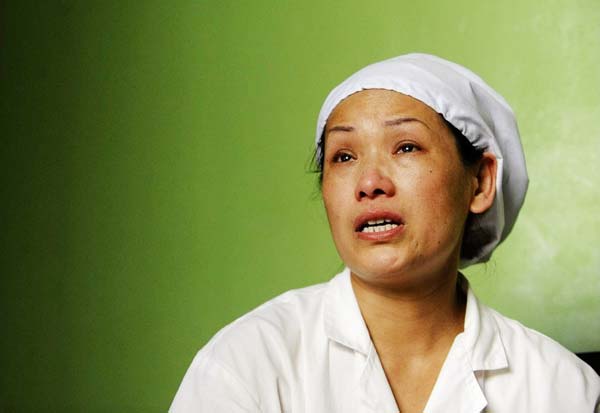 Yi Qin, manager of the Dongfanghong Food Factory in Wuhan, insists on hiring workers with mental disabilities and helps them become self-reliant. Photo by Cheng Ming / For China Daily
A plant in Hubei's provincial capital not only produces local snacks but also hope for its workforce of 12 mentally disabled employees. Liu Kun reports in Wuhan.
While Dongfanghong Food Factory's 12 workers perform the same tasks hundreds of times a day, they must relearn how to follow these procedures nearly every time they perform them.
That's because the workers, ages 19 to 42, have IQs equivalent to children ages 3 to 5.
"Often, by the time the last person knows what he's (she's) supposed to do, the first person I taught forgets," their employer Yi Qin says.
"And I have to teach all of them all over again the next morning."
This forces Yi to talk so much that she often loses her voice.
"You can't blame them," Yi says.
"They wouldn't understand if you did. All you can do is teach them over and over. While they don't think as clearly as people who aren't mentally challenged, they're more persevering. They stick to what they're doing."
The workday begins at 5 am, when Yi prepares the materials for the day and fixes the previous day's mistakes.
At 8 am, the "stubborn mother's children" line up outside the plant in Hubei's provincial capital Wuhan.
They dust their shoes, soak their hands in disinfectant for 30 seconds and then use clear tape to remove the loose hair and lint on one another's clothes.
These sanitation procedures make it appear as if they're about to perform a lab experiment.
Instead, they'll produce traditional Wuhan snacks, such as milk cakes, sesame pastries and sour cream.
In addition to retraining every employee in every procedure every day, Yi also tells them: "The food you make must be clean and safe. This is a business of conscience."
They abide, although don't understand food safety as a concept.