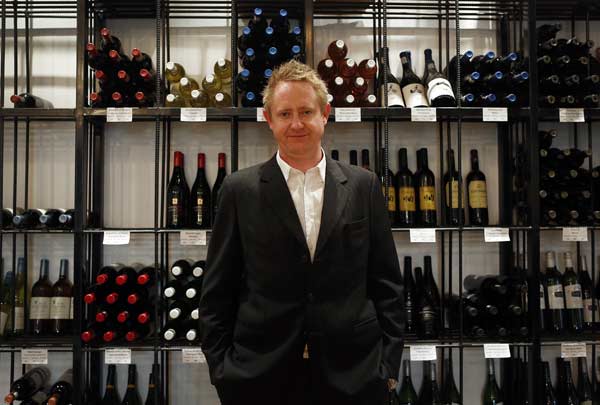 Photo by Liu Zhe/China Daily
On his return to the United Kingdom, White found that the property industry seemed to hold much more promise than gastronomy and went into selling mortgages. But when the global financial crisis hit in 2008, it was time for him to hit the road again, this time to Argentina.
Eventually, he returned to South Africa and the restaurant business. He worked at the Jordan restaurant in Cape Town, which was named the third-best restaurant in South Africa at the time.
Life in South Africa was much slower than in London, but in such a laissez-faire environment, the energetic White could thrive.
"I went to Vinimark Wines as a wine representative, basically selling wine in various parts of South Africa. I represented about 45 wine farms," he says.
After two years of this, he took up a friend's invitation to try Dubai for work but soon decided he "wouldn't survive 50 C temperatures for long".
Back in South Africa, he was mulling over his next outbound move when a friend suggested Beijing.
"I didn't have to think too hard about the offer. China is a fledgling wine-drinking country like South Africa, as discerning people embrace wine culture and turn away from beer and brandy," he says.
Not surprisingly, White big-notes the tradition of South African winemaking compared with other countries.
"We have 350 years' history of winemaking. When we started out, Bordeaux was still a swamp."
He is less charitable, however, about his own country when it comes to food culture.
"A good restaurant's popularity in Cape Town lasts on average two years and then people move on to the next best thing in town. The one unifying phenomenon in South Africa is braai or barbecue.
"Thanks to the year-round Mediterranean-like weather, it means one can make a fire outside and throw a steak down, have a beer or wine while waiting for the meat to cook and socialize with friends and family."
As for Chinese food, White says its diversity is due to the vastness of the country, with each region providing a different taste.