When West marries East
Never mind the cultural differences, He Na reveals the secret to successful transnational marriages.
A humorous recent online posting discussing the headaches a foreigner experienced after he married a Chinese woman struck a chord with many expatriates in the same situation. "Marrying a Chinese woman means marrying her whole family. Within half a year, her parents, sisters, and her sister's kids will come to visit, in a long queue," the post said. "Your home is totally occupied by Chinese and there is no privacy for you at all ..." The post went viral and while many foreigners shared similar experiences, there are those who beg to disagree. Though cultural differences and an alien environment are often cited as obstacles, many still firmly believe these are trivial things in the face of true love. No nationwide data is available on transnational marriages, but Beijing Civil Affairs Bureau said that 1,183 transnational couples got married in the city in 2012, with more than 1,100 tying the knot every year since 2008. The Spring Festival, the most important holiday for family reunions, is approaching. China Daily found two couples, who firmly believe love will conquer all, to share their experiences in making marriage work and prosper.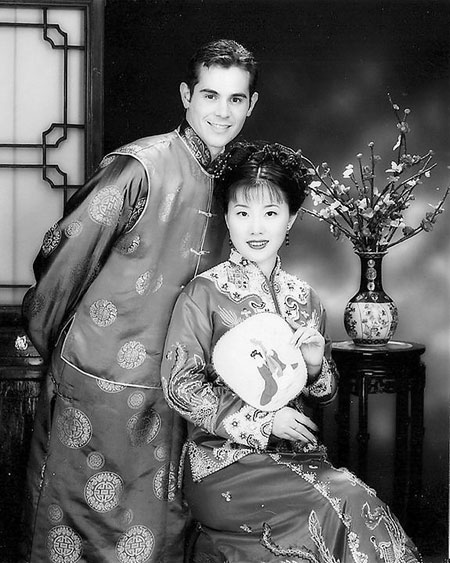 Above: Pierre Bourdaud and Sun Tingting have never really had a big argument during the course of their marriage.Below: Pierre Bourdaud wants his son to be educated in public Chinese schools and hopes the boy can be a real local. Photos Provided to Chine Daily