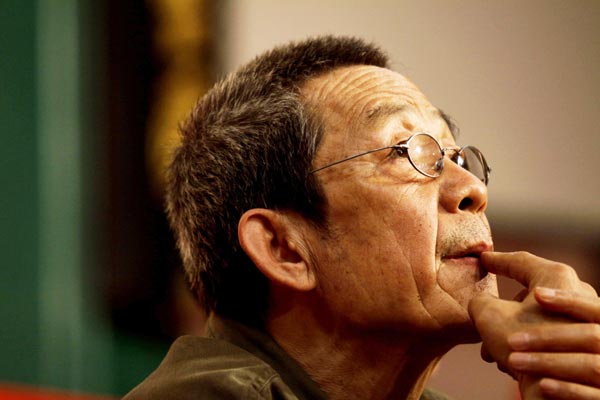 Lin Zhaohua, known in theatrical circles as a pioneer, has never stopped experimenting in the past 30 years. Jiang Dong / China Daily
Lin Zhaohua may be a towering figure in Chinese theater, but it is not easy to sum up his art. Just when you form an opinion of him, he defies it by creating something new.
Related: Controversial constructions
To watch Lin Zhaohua rehearse a play is a revelation. More accurately, it is a shock, at least to thespians who have not worked with him. He does not give instructions, only telling his actors what not to do - after they did it.
As an actor, you can do anything you want. Yet, you would be frightened by such a high level of freedom - or a lack of framework if seen from another angle. As He Bing, who has appeared in 19 of his plays, concludes, only the most experienced and best-prepared actors can survive in a Lin Zhaohua play, or he'll feel lost.
As lost as Lin himself sometimes gets when debating with theorists.
At a recent forum commemorating 30 years of his theater work, arguably the most celebrated - and also the most controversial - of China's theatrical directors rambled from the stage and picked a "fight" with a scholar who studies drama, especially his style. At a later session, Lin, who was supposed to sit in the audience, strolled onto the stage to join the discussion. Yet, halfway, he swerved to the side stage.
Related: Encore to live
It was a perfect manifestation of his work style - spontaneous, instinctive and somewhat aimless, but always gripping. Lin may not be the most lucid articulator of his own aesthetics, but what he has been doing in the past three decades has undoubtedly become a rich legacy of the Chinese stage.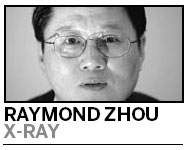 In 1982, Lin, an actor-turned-director at Beijing People's Art Theater, got a script that had been turned down everywhere. It was written by a new playwright named Gao Xingjian. Gao had studied French literature and was among the earliest in China to be exposed to contemporary influences of Western arts and literature.
The result was Absolute Signal, a small-theater piece that ran for 159 performances that year and created a revolution in the country's performing arts. In the ensuing years, Lin and Gao, as director and playwright, created Bus Stop (1983) and Wildman (1985), sending shockwaves through the tradition-bound Chinese theater.
Many credit the Lin-Gao collaboration of the 1980s as whipping up a storm in Chinese theater and criticize People's Art Theater for whitewashing this glorious chapter from its history. (Gao went on to win the 2000 Nobel Prize for Literature.)