A love letter to Shanghai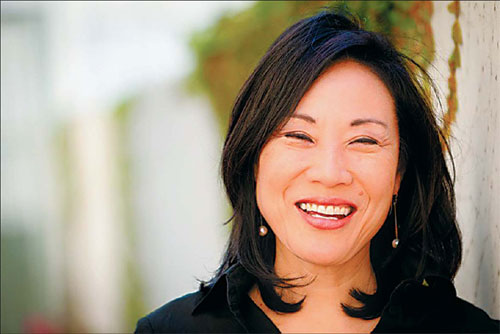 Chinese-American filmmaker Janet Yang has worked on a few cross-cultural movies over the past few decades. Photos provided to China Daily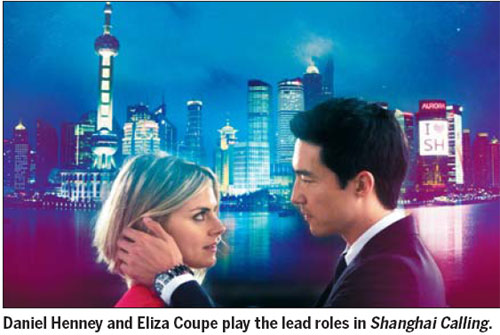 One of Hollywood's most famous Chinese faces works behind the screen, and she has stirred a cocktail of expatriate-in-Shanghai material into a comedy of cultural errors, writes Raymond Zhou.
If Midnight in Paris is Woody Allen's love letter to the French capital, Shanghai Calling can be seen as Janet Yang's love letter to the "Oriental Pearl on the Huangpu River".
The romantic comedy, opening on Aug 10, nationwide, presents Shanghai as a series of postcard-pretty scenes full of landmark buildings. Take away the non-stop laughfest, it can still function as a pleasant travel piece.
The first film Janet Yang was involved in was also set in Shanghai. Empire of the Sun is about a bunch of British citizens living in the Chinese city and imprisoned by Japanese invaders during WWII. That was a Shanghai torn and scarred by the fires of war. The massive crowd scene as refugees fled Japanese soldiers is a picture of horror and suffering.
Yang was working at Universal Studios selling American movies to China when Spielberg's team approached her. She considers that experience of working with the master an "incredible privilege".
Yang's involvement with China went back further. Before she entered Hollywood, she had worked a year at Beijing's Foreign Language Press, and then ran a company in San Francisco to distribute Chinese films.
From 1989 to 1996, Yang formed a company with Oliver Stone and produced The People vs. Larry Flynt and executive-produced The Joy Luck Club, adapted from Amy Tan's bestselling novel and starring an all-Asian cast. The latter experience taught her that "you can provide an authentic glimpse into a different culture, and if the characters and situations are fundamentally relatable, you can also achieve universal appeal".