Gloriously tasty fare draws the foodie faithful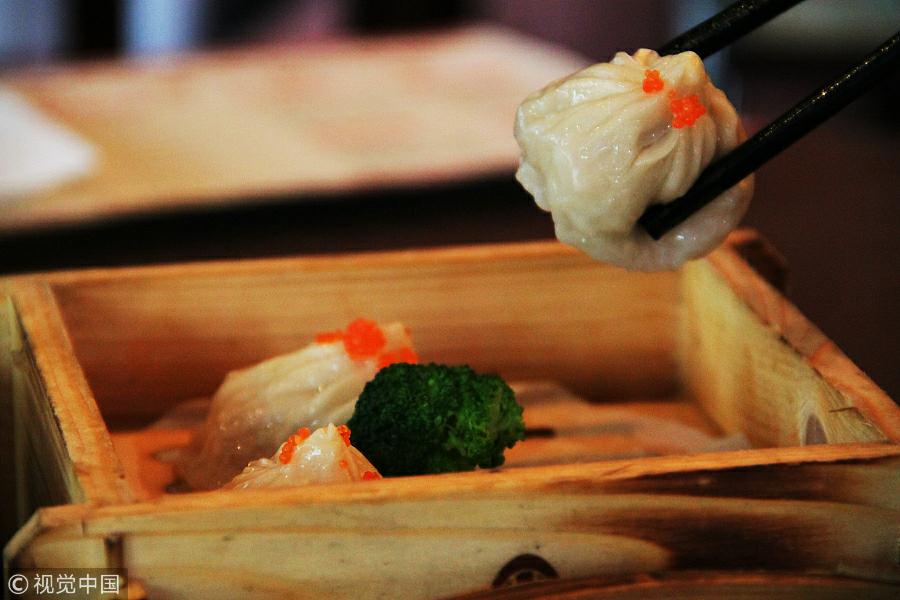 [Photo/VCG]
During the first few seconds after it is served, the steam rising from the paper-thin skin brings out the fragrance of the mixed ingredients inside.
Looking at the countless dim sums on the menu of yum cha restaurants, visitors want to try as much as they can.
Siumai, or pork and mushroom dumplings; cha siu bao, or barbecue-pork-filled bun; and lo mai gai, or steamed sticky rice with chicken wrapped in lotus leaves, are some other delicacies.
Yum cha restaurant brands include Tian Ran Ju, Hui Ru Lou, Dian Du De and Tao Tao Ju, popular hangouts among diners in recent years.
For the locals, the real pleasure is the languid tranquility of time spent having a bowl of tea and one or two dim sums in the eateries.