Gloriously tasty fare draws the foodie faithful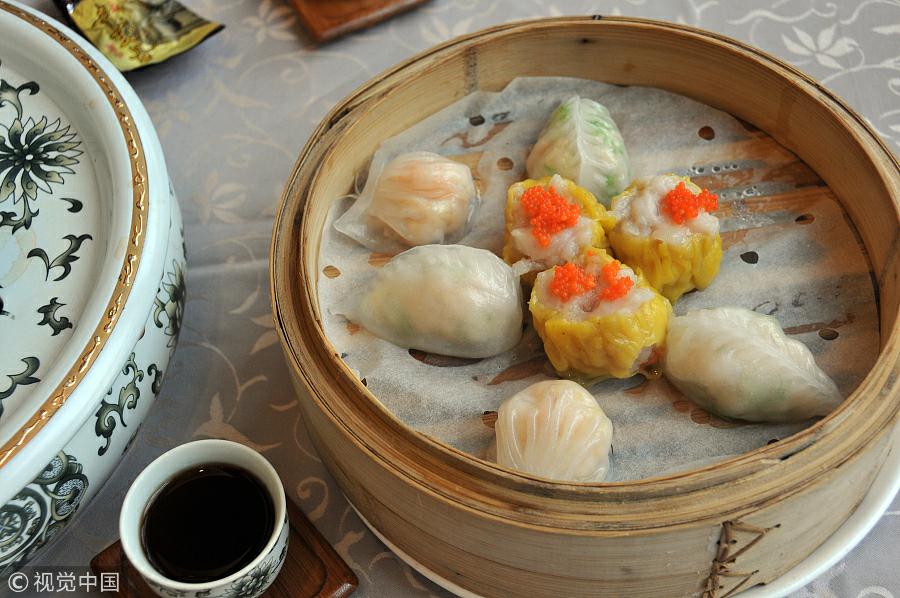 Shrimp and pork dumplings are popular Guangzhou dim sum.[Photo/VCG]
The snow-white dumpling skin is translucent, revealing the pink of the shrimps inside. Its stuffing is usually a mix of fresh prawns, chopped bamboo shoots, pork fat and a little bit of green onion.
Without too much flavoring, the shrimps by themselves are palatable enough. But when the ravenous visitors bite the tender shrimps with the crispy vegetables, they know immediately why the dish is legendary.
The second must-try in the teahouses is called cheungfen, or steamed rice rolls. The foundation of the snack - rice, flour and water - is first laid down over a cheesecloth and then steamed, peeled off, rolled up and covered with soy sauce.
Customers can ask for different stuffings inside the rolls, usually beef, pork, egg, shrimp and vegetables.