Wine on a mission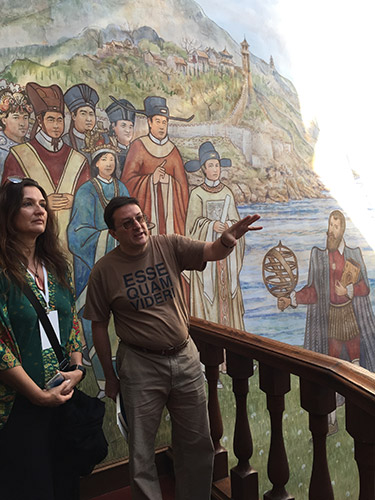 Chris Ruffle, winemaker.[Photo provided to China Daily]
Eye on tourism
It's prepared to do so.
Local officials are convinced that the combination of quality wines and eye-candy architecture will feed Chinese travelers' growing taste for wine tourism - plus, these wineries are close enough to Beijing and Shanghai for a long weekend visit.
And while there are a number of French-style chateaux here, there are some interesting variations - from Ruffle's Scottish castle to a Tang Dynasty-inspired complex.
Consultant Thomas Yeung of Shanghai-based Metro Town notes: "Wines here pair with seafood very well. They are generally medium dry, less tannin and acidic," he says. Since this part of Shandong is a seafood center, these local wines add something special to the culinary showcase.
The local university also boasts an enology school with hospitality training as well to support the industry with graduates focused on the wine business, winemaking and sommeliers - not to mention savvy young drinkers that will shape future trends.